Howdy reader-inos, and welcome to another edition of TTWTWB! Due to circumstances beyond our control (i.e I didn't sleep last night and currently resemble something out of a bad horror film) we're going to forego my usual waffling and get straight into the highlights and numerous lowlights for the week ahead, but first we have our theme for the week. Once again Holby City produces a number of top musical choices for us, so after a coin flip, we have 'A Punk' by Vampire Weekend.
[youtube]http://www.youtube.com/watch?v=Xo9x2mA53ms[/youtube]
So then, we kick off our previews with two highlights from the BBC.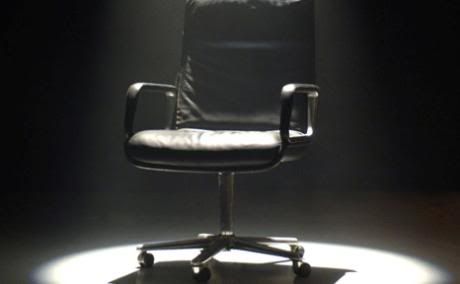 The undisputed Granddaddy of UK quiz shows returns this week in the shape of Mastermind: Champion of Champions. As I've mentioned many times before, I'm not a massive fan of John Humphrey's sometimes condescending presenting style, he does rather sniff at a lot of specialist subject choices, but the format is so clear, simple and strong that it becomes easy to push past that. With the champions' edition, you do lose a bit of the 'will somebody melt under the pressure and scratch out?' drama, but it is fun to test yourself against some of the cleverest people you'll see this side of a debate between Scott Steiner and Chris Nowinski. Pleasing, to sum up in a word.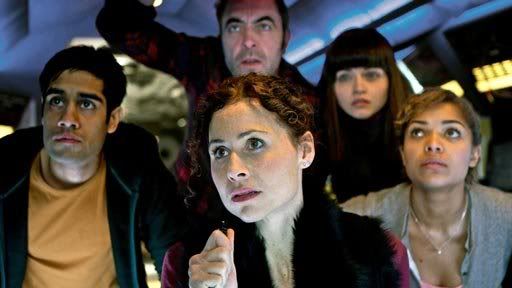 Our other bright spot for the week is an intriguing new drama starring James Nesbitt, Minnie Driver and Goran Visnjic. The Deep looks set to be a dark, claustrophobic affair, with plenty of layers of intrigue and some juicy twists. Those who dislike closed in spaces may well be squirming in their seats as the crew of a submarine is trapped miles down with dwindling supplies, but it'll be worth sticking with it as this is the sort of vehicle that can really bring out some great performances. The cast as noted is impressive, but adding to that excitement is the kind of drama you can only get without an expansive 'universe' to explore. In the same way as Stargate: Universe and the movie Panic Room, watch for some powerful, cerebral turns brought about by the circumstances. This is a sleeper hit for the year, I reckon.
But of course, any week with a potentially great show has to be tarnished with a cavalcade of real rubbish crammed into the schedules, and this week doesn't disappoint, with SIX groan-inducers for our delectation.

That vague picture above donates a new variant on an old favourite for this part of TTWTWB. Come Dine With Me Down Under if nothing else, does show just how inexplicably popular this wretched show has gotten with it not only being sold abroad, but with the international versions starting to air over here. I would have less of a problem with the show if they just chose better contestants, rather than 'quirky' couples, but as we've seen with Big Brother, apparently TV Producers love the idea that 'quirky' = ratings and interesting TV, when in fact all it does is inflate ratings before killing a format cold dead. Let's hope the ratings stay average at best so the creators don't get encouraged to make too many more.

Next up is a show that makes me want to absolutely weep. Alan Titchmarsh's Walks of Fame: Twiggy has to rank amongst the least appealing titles of all time. I've spoken time and again about Alan Titchmarsh being an abysmal, slimy, creepy presenter of anything not gardening related, and ITV seem insistant on pushing him as some sort of Graham Norton figure. It's sad, because a full bio profile of celebrities done right could be a great show, but let's look at the evidence. It's ITV, so it'll treat serious things with contempt and go the strictly Heat magazine route looking at gossip and non-drama. It's Alan Titchmarsh, so any hope of a well conducted interview is gone, and as interesting as Twiggy's life has been, listening to her voice for the duration of a show doesn't fill me with excitement. This could end up stealing Live at Studio Five's crown for TTWTWB's worst show by the end of the year.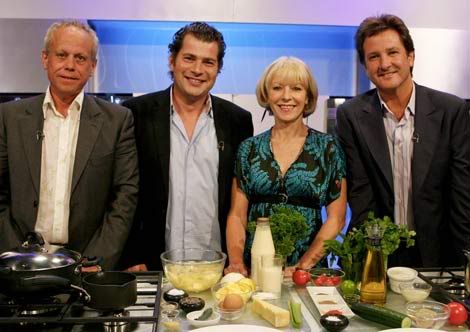 Another offering from ITV is our next lowlight, in the shape of Britain's Best Dish. I've said it before and I'll say it again; ITV cannot do cookery shows, and they certainly struggle for original ideas. Add to those facts that this show rarely actually features 'British' food, as pointed out by Harry Hill, and that 'best' is so subjective, the show kind of loses any point. And ex-cricketer Mark Nicholas hosting? Do ITV even look at people's CVs?

Now we have a tired format, dragging it's hind legs to an inevitable cancellation in the near future. New Who Wants to Be a Millionaire? hits our screens this week. What's new I hear you ask? Well, in their eternal wisdom, they want to make it faster. More dramatic. So time limits are enforced for the early questions. And that's about it. Apparently it's not the fact they killed the show with keeping it on air for interminably long periods, saturating the audience and killing the excitement and anticipation that the early, short series had. I don't often advocate a change in host either, but Chris Tarrant's patter is rather played out too, some fresh blood could really breathe some life back in, but I have a feeling that'll be too late.

Dannii Minogue: Style Queen is our next lowlight for the week, and oh woe, what a lowlight. Another in ITV2's never ending sequence of 'reality' shows, following famous people around, means this show was redundant before it even hit the drawing board. The horrible quality of Peter Andre and Jordan's shows saw to that. Dannii Minogue, as mentioned with Twiggy earlier, is actually a fairly interesting subject for such a show if it were done right, but the tabloid style presentation and melodrama enforced means it's a foregone conclusion. Dull, dull, dull.

After all that ITV bashing it would be rude to ignore the BBC's  contribution to the suckification of the TV schedules. Mistresses returns for some bizarre, unknown reason. Crass, crude and a total waste of talent, there is really only one thing to say about this…
Play 'em off son.
That's me for this very weary, sleepy week. Hopefully I'll be back on form by next week, I really want to praise the hell out of Sherlock! Don't forget to check out the rest of our content, send any feedback to chris@multimediamouth.com or in the comments below and remember to always stay safe!