Evening all, and welcome to another edition of TTWTWB! We've got our usual medley to cover today so we'll get straigt down to business! As always we open with our theme for the week which is the incredible No, Really with the song 'Rust'.
[youtube]http://www.youtube.com/watch?v=H7XFlYzuy8Y[/youtube]
And now to business!
Last week we looked at Monday-Thursday, so this week we're going to take a three day weekend and look at Friday through Sunday!
Friday
I know last week I said I was going to leave Soaps out of the equation, but I just wanted to mention that Friday evening's television starts with the third 2-hour block of Soap Operas in a week. Now I generally enjoy Soaps, at times I love them, but I do genuinely think that three nights with 120 minutes of Soap is really pushing it and by the end of the week is just plain overkill. I understand that they're ratings winners and so forth, but there is a great deal to be said for quality over quantity and not burning your audience out. Really with Wednesday being such a dirge of television until 9PM, I feel a strong case could be made for spreading them more evenly so as not to be effectively beating the viewer over the head with melodrama.
Anyhow, 9PM on a Friday is probably the most jammed slot on television right now. New Tricks, Paul O'Grady Live and The Mentalist are all good-great shows and make for difficult choices. Usually at Chez TTWTWB we watch New Tricks live while Sky +-ing The Mentalist and catching up with Paul O'Grady on ITV Player during the week. New Tricks in particular stands out as the 'can't miss' programme in this choice, with great writing, tremendous acting from a fantastic cast and a brilliant sense of pathos too. Brian (Alan Armstrong) on Twitter remains one of my favourite sub plots of the year and even the former weak link in the show, Dennis Waterman turned it on a few weeks ago with a performance that I really didn't know he had in him, adding an impressive dramatic edge to the at times slightly caricatured Jerry.
The Mentalist has also impressed me with a much needed fleshing out of Simon Baker's lead. They have hinted at his family and background before in flashback form, but now much more about his personality and his love for his murdered wife has been shown and the show is much stronger for it. More than anything I think it will benefit the non-Red John episodes by giving them an extra emotional punch.
Paul O'Grady Live as I mentioned a few weeks ago has remained pleasingly untouched by ITV as it sticks close to the format that had brought so much success before. A highly enjoyable show that is firmly rooted in 'light entertainment' is a good compliment to the dramas that are on other channels at the time.
At 10PM Law and Order: Special Victims Unit gets my vote and is another show that has evolved characters effectively. Chris Meloni and Mariska Hargitay's on screen chemistry is irresistable and last week I was totally blown away by the performance of Ice-T as Fin Tutuola, as the rapper-turned-actor reminded me of just how capable he is of delivering a winning performance. The dark subject matter never fails to shock and move, but at the same time avoids falling into gratuitous detail which is refreshing when so many new dramas go straight for the cheap reaction. It still feels unusual watching the show on a Friday when it's previous slot has always been a Saturday night, but that is an extremely minor objection to be taken up with Five, not SVU.
Friday night closes out with WWE Smackdown and Later with Jools Holland, two shows on totally opposite sides of the cultural spectrum but both equally winning entertainment.
Effort A* Can I give a higher grade than that? The number of top shows is obscene!
Achievement A* The quality comes undeniably thick and fast
Saturday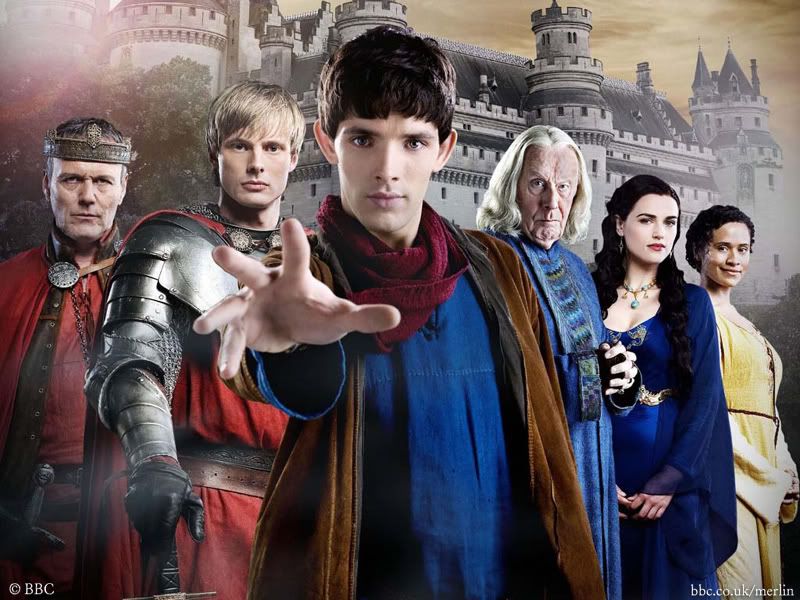 Saturday is no less jam-packed than Friday, and it manages to keep it up over a longer period, thanks in part to the two main ratings winners for the night, Strictly Come Dancing and The X Factor. Elsewhere in the evening is Merlin and Casualty with the light relief of Harry Hill's TV Burp providing the cherry on top.
Strictly and X Factor are the 'live' shows for me, as the others get Sky +-ed (is their a correct grammatical phrase for that?) for later viewing when things have calmed down and can be fully appreciated. Plus I would hate to miss the running commentary from all and sundry on Twitter relating to these shows. I'll state from the off though that both shows could be comfortable 30 minutes shorter and lose nothing. The amount of hot air, previewing and fancy dress applied to Strictly and TXF does begin to get tiresome to an extreme degree. Still, at their core they remain wildly entertaining shows, well worth the watch. TTWTWB favourites are Patsy Kensit and Pamela Stephens on Strictly and Matt, Rebecca and controversially Katie on TXF.
The crown jewel in the evening though is Merlin. I never fail to be impressed and wowed by the impressive performances from Bradley James and Colin Morgan, James in particular breaking out in the episode where Morgana was revealed to be Uther's daughter. More elements to the Arthurian legends have been introduced (such as Gwaine's arrival and the aforementioned reveal), and the use now of Morgana as a constant foil for Merlin means the drama is more consistent and less reliant on the premise of the guest in the episode. I honestly can't say enough good things about this show. Additionally, we've had one of the greatest visuals in television history this series, that of Richard Wilson slapping the bald head of Anthony Head. You don't need context on that one, just picture it and smile!
Casualty continues on in fine fettle too as the constantly moving parts being a new storyline loop following the conclusion of the school shooting storyline. After that high energy storyline, things have been brought very much back down to earthy, human drama with the reveal of Kirsty's abusive, apparently housebound husband and Charlie having been left 'holding the baby' after Shona's desertion. On top of that, the reveal of Ruth's husband being homosexual (which I can proudly say I called 2 weeks before the event) gives that arc a much needed direction. With the strongest cast and best run of storylines that Casualty has enjoyed in a very long time, I look forward to seeing what happens in the coming weeks and months.
And of course Harry Hill needs no introduction or explanation. Other than this;
[youtube]http://www.youtube.com/watch?v=lxO8aveIyV0[/youtube]
Effort A* Jammed close to splitting with great shows
Achievement A* The best Saturday night lineup in a long time
Sunday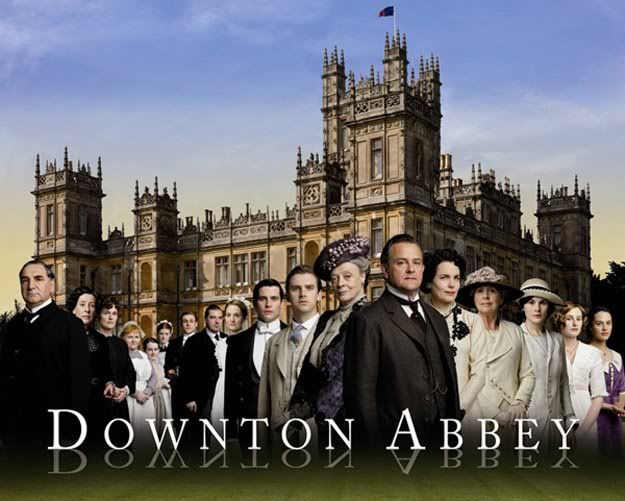 Sunday has a much more genteel feel to it, as it should as people wind down for one last time before the new working week begins. The evening starts with Strictly results and X Factor results before a significant change of pace.
Downton Abbey, rather like Wuthering Heights last year, I have to admit too me utterly by surprise. While in all the previews I saw it looked glossy and wonderfully made and the fact it was written by Julian Fellowes should have tipped me off that I would enjoy it, it being on ITV concerned me. This, lest we forget, is the channel that before Wuthering Heights hadn't had a good high-brow drama in years and other than Cold Feet and Life Begins hadn't had a show with any sort of emotional weight for as long as I can remember. This is the channel that managed to screw up a production of Dr Zhivago starring some of the highest rated young actors in the UK. It's easy to see in that case, why I might have been apprehensive about Downton.
My premeditated scorn however was misplaced. REEEEEEEEEEEALLY misplaced. Downton is one of the finest drama productions I've seen in a long time and one that will be genuinely fondly remembered for years to come. A simple but coherent and realistic premise has allowed for some incredible characters to develop, actors giving tour-de-force performances and breathing life into a very relatable and engaging story that has progressed wonderfully. The performances of Maggie Smith, Rob James-Collier (who has really elevated his name), Joanne Froggatt and Brendan Coyle all stand out, but really there isn't a black mark to be found anywhere. This is a candidate, and a very strong one, to clean up at my end of year awards.
Effort B It's all a bit thin on the ground, only length of shows saves it from a worse grade.
Achievement A* Pretty spectacular results though!
So having seen my current TV weekend watching, is there anything new worth watching kicking off this week?

We kick off our highlights for the week with the return of The Armstrong and Miller Show. With the media attention shows like Little Britain and The Catherine Tate Show have garnered, this offering from Alexander Armstrong and Ben Miller, now entering a third series on BBC One, appears to have slipped under the radar. This is a real shame because the standard of the sketches is pretty high and definately less reliant on beating the viewer over the head with a catchphrase. Managing to blend the intelligent and the ridiculous extremely well, this is well worth a watch, especially to have an intentionally funny show to compliment Harry Hill after the unintentional comedy much of a Saturday night provides.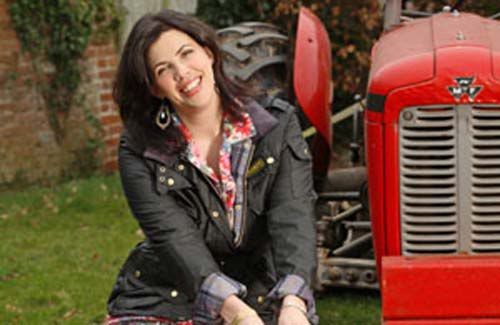 It appears to be a week for undersung returns, as Kirstie's Homemade Home returns for it's own third series. Although the bubble appears to have burst on property related shows (see what I did there?), this has always been a strong offering as it gives a unique and alternative premise to the shows generally fitting in the property genre. Utilising Kirstie Alsopp's personal talent for arts and crafts design to help change the look of homes in the same way she apparently remodelled her own is a great, simple premise for a TV programme and one which will start you looking thoughtfully at your own furniture.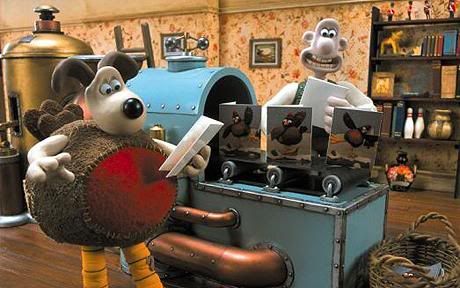 Our third highlight for the week is a potentially fantastic offering. Wallace & Gromit's World of Invention is a combination of a number of ideas knitted together in the way only Nick Park and Aardman can. If everything clicks into place, we could be treated to a brilliantly witty and genuinely interesting showcase of inventors and inventions, and at the very least we'll have some great Wallace & Gromit claymation moments. Almost guaranteed an audience too, due to the popularity of the characters 'hosting' the show, the BBC could have a big winner on their hands here.
But with those highlights out of the way, we now have to consider the darker side of the week ahead. Prepare to shudder.

We kick off our lowlights with a controversial entry, James May's Man Lab. Apparently ignoring the rule that any non-Braniac related vehicle (pun unintended) for a Top Gear host will result in an unprecedented amount of suck, here we have another attempt to move the irreverent Top Gear style into a different style of show. I've seen a few previews and read the write-ups and I just feel the very ideas behind the show, whether comic or otherwise, are outdated and going to result in an unfunny, potentially chauvanistic and boorish mire. It will inevitably be successful, but it really shouldn't be.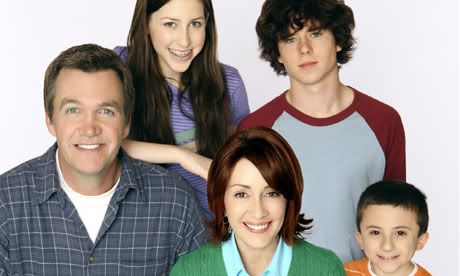 Our second lowlight? The Middle. It's one of the worst shows ever made, and I don't exaggerate with that. It's truly disgustingly, offensively unfunny with frankly stupidly one-dimensional characters. Don't watch it. Just don't.

Woah! That's a big fish. Unfortunately, that is the extent of the meaningful dialogue in Extreme Fishing with Robson Green. It's disappointing that this dull and shallow (damn, the puns are coming to me today) offering is what Robson Green is best known for at the moment, particularly given how he reminded us what he can do in a dramatic role in the superb Joe Maddison's War.

We close out our lowlights for the week then with The Big Bang Theory. Crass, crude at times and with very few laughs, this is one of those inexplicably successful shows that will probably run and run with no real appeal.
So that's me for the week, and in fact for the next 2 weeks too, as I'm off on holiday! Hooray! I'll be back for the week beginning 20th November, so in the meantime, check out the rest of our great content, particularly the fantastic run of film reviews we've hain the festival season from Eoin Mason and our other great writers. Send any feedback to chris@multimediamouth.com or in the comments below, and remember to always stay safe!