I'm baaaaaaaaaaaaaaaaaaaaaaaaaaaaaaaaaack! Welcome everybody to another edition of TTWTWB after a 3 week holiday hiatus! We've got the usual shenanigans for you, but first as always we have our theme, this week provided by Holby City (shocking, I know!). It's a classic by Iggy Pop and The Stooges, 'Lust for Life'.
[youtube]http://www.youtube.com/watch?v=jQvUBf5l7Vw[/youtube]
"So what does he have in store for us this week then?" I hear you cry! Well I *WAS* going to give you all a preview of my end of year awards and related paraphernalia until I saw a very specific trailer on ITV on Tuesday which made my blood boil in the kind of way only an unbelievingly moronic decision by ITV can do.

Even people who don't follow sport will know that the England & Wales Cricket Team is currently down under in Australia competing in the first test match in the 2010/11 Ashes Series. It is, in sporting terms, one of the biggest and most prestigious events around. It's popularity reaches far beyond the fans of the two countries that participate to cricket fans the world over. Despite this factor however, it remains as a TV spectacle on the Government's 'B-list' of sporting events. The 'A-List' is a group of sporting events deemed important enough that they must be broadcast, at least in part, on free, terrestrial television. In that group are;
Winter Olympic Games and Summer Olympic Games
FIFA World Cup final tournament
UEFA European Football Championship
FA Cup final (in England)
Scottish Cup final (in Scotland)
World Cup and European Championships qualifiers (in the respective nation)
Commonwealth Games (in the respective nation)
Welsh rugby union Six Nations and internationals (in Wales)
Wimbledon Championships men's and women's finals
Rugby (Union) World Cup final
The Challenge Cup final (rugby league)
Cricket World Cup final
ICC World Twenty20 final
Grand National
Epsom Derby
The 'B List' sports on the other hand can have their live coverage entirely on subscription based channels as long as their highlights are aired on a free to air channel which means Sky with their superior bidding power are able to put their full weight behind The Ashes, which they have done since 2006 when Channel 4's impressive six year run airing home Test Matches, which along with the 2005 Ashes series went a long way to rejuvenating the popularity of Cricket in the UK.
With this in mind then, it comes as no surprise that Sky Sports are proudly exhibiting the current series as a key part of their lineup for the winter. But what of the highlights? Well since 2006, those have bounced around. Initially Channel 4, continued their successful format in highlight form, fronted by Mark Nicholas with Richie Benaud with various other ex-professionals who had made up the broadcast team for live matches. Then for the last few years Five have had England match highlights as a key part of their primetime lineup, utilising largely the same style as Channel 4 with Nicholas et al.
Then very recently, something changed. While watching Sky's coverage of the warm-up match against Australia A, I heard a familiar voice on the live commentary. That voice was Mark Nicholas, now of Sky. I was pretty surprised, why would Five drop him as the host when he was so well established? Then Tuesday night I had my answer. ITV happened.
Adding to their coverage of the Indian Premier League 20/20 (IPL) cricket (which was disjointed, ill informed and generally atrocious), ITV have acquired the Ashes highlights. So what have they done with this potentially huge ratings winner? With a sporting event deemed so important that groups have approached the Government asking for a reclassification of Sports so the Ashes are broadcast live on free to air television?
Stuck it on ITV4 at 10PM at night. On a channel that broadcasts 1960s and 1970s shows and had 1% of the viewing audience for October of this year. ONE PERCENT!! ONE!! How can ITV possibly justify that when aside from I'm a Celebrity, X Factor, Football and Soap Operas they have nothing of note of their main channel? I seriously have racked my brain for possible reasoning here and I can't find it. Ask anybody on the street, hell, ask anybody who doesn't work in scheduling for ITV4 who broadcasts Masters Tennis or English Premiership Rugby Union Highlights and I seriously doubt they would be able to tell you.
With that group along with other sports they have the rights to, including the Tour De France, British Touring Cars Championships and Grand Slam Darts, they have the making of a solid alternative sports lineup but they give it absolutely no promotion outside of ITV4 itself.
ITV's approach to broadcasting, gradually turning into the HEAT Magazine Network has been essentially talking down to viewers for a long time, and their generally appalling sports coverage has long angered sport fans and this frankly baffling move has carried on this trend of treating sports and their fans terribly. It's actually insulting to cricket fans everywhere, particularly those who look forward to this time of the year and arguably damaging to the sport itself at a time that should bring a boom.
So anyway, let's move away from that negativity to a shockingly positive week with no out and out lowlights!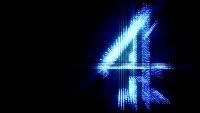 Longtime readers will know my delight at any show with live music and Inputoutput is the latest addition to this line of highlights. Channel 4 might have a very unusual choice of host in the shape of Rick Fulcher of The Mighty Boosh, but then this is an unusual programme, showcasing some unsual acts, including an Egyptian hip hop act!

Our next highlight is a very interesting offering from BBC2 in the shape of Ian Hislop's Age of the Do-Gooders, where Ian Hislop looks at the 'Do-Gooders' of the 19th Century who did a lot to help repair the social problems of that period in an effort to show that the 'Do-Gooders' lambasted by horrible rags like the Mail are not the source of the problems that those papers will try and claim they are. I look forward to a balanced and intelligent show here.

As mentioned, no lowlights this week, but we have dusted off our occasional purgatorial section for two comedy offerings. Frankie Boyle's Tramadol Nights is the first of these offerings, and probably the one I'm looking forward to most, as I'm still a fan of Boyle's dating back to his time on Mock the Week. However my concern for this show is based around the fact that I feel this will be Frankie Boyle totally unfiltered and that some of the content will be crude for the sake of it. Boyle does have the gift possessed by only a few comedians of being able to say something shocking and not have it cross the line into bad taste, but he is guilty of pushing the boundaries too often and if not properly reined, it could turn into a controversial mess.

Finally we have The Morgana Show, a new sketch show, something which causes me to stop and think for a moment. In the past a new sketch show would have been a thing to cause much rejoicing but let's look at the current evidence. Aside from Armstrong and Miller, there hasn't been a good one in YEARS and well, it comes to the point of once bitten, twice shy. After a horrible collection of recent shows which lacked the punch and impact that The Fast Show and Big Train (among others) had, it's very difficult to get your hopes up. I will say though that the fact this isn't on BBC3 (a graveyard for comedians) and the fact she is much less vaunted than many of the faces of similar shows does give me a little encouragement.
Well that's me for the week Ladies and Gents, we'll have another edition next Friday for you! Keep your eyes peeled for other great MultiMediaMouth articles, including our new Film Editor Sam Inglis' new feature Why Haven't You Seen… and the return if Game Show Garbage! Send any feedback to chris@multimediamouth.com or in the comments below, follow me on Twitter @ChrisNelsonMMM and the site in general @MultiMediaMouth and in the mean time remember to always stay safe!