I'm baaaaaaaaaaaaaaaaaaaaaaaaack! Yes, it's that time again, after a two week hiatus, for me to launch myself headlong into the quagmire (giggedy) of UK television!
As always, we'll kick things off with our theme for the week, the theme from the excellent Lie to Me, 'Brand New Day' by Ryan Star.
[youtube]http://www.youtube.com/watch?v=vj3dDjL4p98[/youtube]
Now we all knew this was coming, so I'll get it out of the way…Eastenders is truly freaking terrible at the moment and getting worse virtually by the day. Characters are being turned into one dimension cliches and unlikeable morons. Storylines are so predictably telegraphed and instituted with no regard for backstory or rationale. Case in point on this is the latest storyline for Abby Branning, who after being shown a mercenary friendship by Darren (who just wanted a sandwich) cast *the* look. If you watch soaps, you'll know the look. It's the look that says "I'm now going to fall in love with you and become a virtual stalker". Sure enough, 2 scenes later, she's playing the desperate teenager, trying in vain to attract Darren. This was pretty obviously coming as soon as Darren moved in with Max and family, but to do it in such an unimaginative fashion is just lazy.
I think that's the main issue with the show at the moment, the lazy writing. In true Bryan Kirkwood fashion, what we get now is not a logical build, we just get stuff happening. It's as though they think of an idea, the more over the top and ridiculously faux-gritty the better, and then they throw it randomly at a character and push and retcon whatever they like to make it fit.
And don't get me started on the news that Phil Mitchell is due to become a crack addict.
Elsewhere we've had the return of the immensely enjoyable Celebrity Masterchef, revealing amongst other things that Alex Fletcher is just as scouse as the character she played in Brookside and Tricia Penrose of Heartbeat fame lived off chips as a child.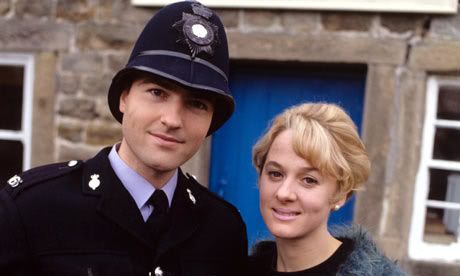 Heartbeat itself is finally limping over the finish line, about 8 years after it passed it's sell-by date. It does however leave only one show (Wild at Heart) in the former calvacade of ITV Sunday night cotton wool dramas that used to be a main focus of the channel, which I guess marks the end of an era. It seems an awful long time (probably because it has been) since the days of Nick Berry and Niamh Cusack, but the show managed to survive a change of central character (something which pvirtually NEVER works) after Nick Berry's departure and several supporting cast changes over time, which is a hallmark of a show that was, at least in the past, very well made.
Despite a number of good years after Berry left, it was already showing it's age towards the end of the second lead, Jason Durr's run, but really went off the edge of the cliff when James Carlton was the lead. I honestly was shocked when I looked this up to remind myself of the history of the series, because in my head, Heartbeat had gone straight from Mike to Rob. The fact two years of the show is totally missing from my memory shows how poor it got really.
Following on Jonathan Kerrigan was given a totally boring and one dimensional leading role, essentially being the same character as played by Durr without any of the depth. Joseph McFadden will be the lead as the show finishes, and his performances have really been the only thing keeping the extremely tired format going. I rate McFadden quite highly, especially after his performances as the mentally disturbed Alistair in Casualty, and think if given the right roles, he could be a big star in the future.
Essentially the problem with Heartbeat is the fact the 60's gimmick which made it successful became the thing that dragged it down. You can only do so much in the 1960s, and 18 years of television is stretching that material very thinly. I've always maintained that around the end of Jason Durr's run, or now looking at it, after the failure of James Carlton, they should have cut their losses and tried to move it forward into the 1970s. It may have been a titanic failure, but at least it would have been an attempt to keep it fresh. Heartbeat likely won't be missed, which is a shame when in the past it pulled around 14 million viewers. Maybe in the future a retrospective airing of the glory years will allow that period to be regarded as well as it should be.
But then, enough discussions of things gone by, we've got to look at what's coming up this week!
We kick off our previews for the week with our one highlight, in the shape of Sherlock. Billed as a modern reimagining of the classic Sherlock Holmes tales, this is one I'm looking forward to with tentative anticipation. The signs are good, Stephen Moffat and Mark Gatiss are both writers who can really produce to a high standard on a regular basis, and are pretty much the polar opposite of say…Bryan Kirkwood, when it comes to keeping things grounded. Martin Freeman and Benedict Cumberbatch seem to be custom made for Watson and Holmes respectively too, and things look good for a quality supporting cast. My only potential issue is that modern reimaginings can be hit and miss, but given the people on board here I'm overlooking the doubts and giving this a thumbs up.
Onto our lowlights then, and having already discussed one lame horse struggling to it's end, we have another in the shape of Last of the Summer Wine. I'll just say it now. It never was that funny, and when the 'jokes' are 30-something years old, it really is time to end it. The fact most of the original cast have died should have ended the show out of respect for their legacies more than anything, but instead they shamelessly flogged the hell out of the name and ran it over and over into the ground. Just pathetic inability to let go.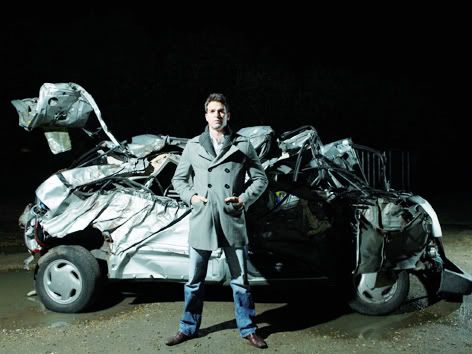 And our final lowlight this week, is another dead end show past it's usefulness by many, many years. Police, Camera, Action, updates with Gethin Jones as host, which surely has to represent a career in desperate limbo. I really don't have anything else to say about this, so I'm going to turn to my feline friend…
PLAY THEM OFF KEYBOARD CAT!
Additional: While writing this evening I've been watching Emmerdale and have just seen the very emotional scenes of Shadrach dying and Marlon finding him. Props to Mark Charnock and Andy Devine for some stunning performances and for really well written scenes. I'll miss Ol' Shadrach.
So that's me for the week, thanks for checking in! Sorry for the delay in the latest chapter in my series on M*A*S*H, a few things came up, but it is in the works. Keep your eyes peeled for another edition of Game Show Garbage and the lastest One Word or Less Comic Reviews. Until then, send any feedback to chris@multimediamouth.com or in the comments below and remember to always stay safe.