Fear ye not TV fans, for I hath returned! Apologies for last week's hiatus (stoopid real life!) but as promised, we're back with a flourish, and we'll kick things off with a song from the ever reliable Stargate Universe (which has had a stellar soundtrack in it's short run so far), You Won't Know by Brand New.
[youtube]http://www.youtube.com/watch?v=u5mm8ex8Vd4[/youtube]
I've a few things I want to mention before we get into this week's highlights and lowlights, but first we have a bit of business to take care of…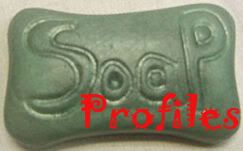 As promised last time out, this week we're covering Soap's most long-suffering Vicar, Emmerdale's Ashley Thomas.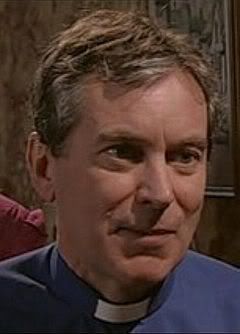 Ever present in Emmerdale since the character debuted in 1996, Ashley has had a pretty torrid run, even by Soap Opera standards. Fortunately, John Middleton who portrays Ashley has managed to keep the character credible which is no small feat when you consider the run of events that he's dealt with in the last 14 years.
Within his first few weeks after arriving he had performed a marriage ceremony and then the funeral of that Bride's Brother.
Bernice Blackstock
Fell for Bernice Blackstock who was engaged to the philandering Gavin. After her engagement ended he then proclaimed his love for Bernice only to be rejected initially. Despite that setback though the pair married in 2000.
Following Bernice falling pregnant and having a miscarriage the marriage began to falter and Ashley moved away for a time. Bernice ended up in bed with Carlos Diaz who was engaged to her Half-Sister Nicola (that took me a couple of reads to fully comprehend. And really, what the hell is it with semi-incest in soaps? It's only since I started writing about them I've realised just how warped some script writers minds must be!) Bernice blamed Ashley for 'pushing her to do it'.
That affair led to confusion of the paternity of Bernice's child as she fell pregnant again. Nicola announced Bernice's infidelity in church as Ashley delivered a sermon. In spite of all this, Ashley forgave Bernice and was in fact the Father of baby Gabrielle, but the marriage never recovered and Bernice left to work on a cruise ship. No, I'm not making that up.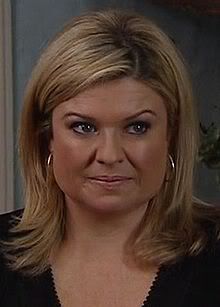 Louise Appleton
Ashley subsequently fell for Louise Appleton, but after the two were nearly killed in a road accident, they realised they were not in love and broke off the relationship, remaining friends.
Laurel Thomas
Met future wife Laurel, but was totally unaware that she was attracted to him. Laurel nearly left the village to move to Tanzania, but Ashley stopped her going and proposed. The Bishop George Postlethwaite (who's only mission appears to be to think the worst of Ashley and disbelieve him no matter how many times he is proved to be right) refused his blessing however, and Ashley left the Church for a short time.
After Laurel agreed to postpone their marriage until they had convinced George that they were serious, Ashley returned to his Parish, but didn't realise that his Curate, Ethan had also proclaimed his love for Laurel and in an effort to get Ashley out of the picture, attempted to smear his name with George by lying about the nature of Laurel and Ashley's pre-marital relationship. The truth eventually came out and George finally conceded and presided over the marriage ceremony himself.
Sandy Thomas
Immediately following the wedding, Ashley's father Sandy turned up out of the blue. The pair had been on bad terms since the death of Ashley's Mother, and Ashley seemed unwilling to bury the hatchett, and only did so after moderation and reasoning from Laurel.
Laurel fell pregnant, but had to leave briefly during the pregnancy as her parents were involved in a car accident. After returning, she ended up giving birth in the Church with only the drunken Shadrach Dingle helping her (laying the bedrock for one of the most heart-wrenching scenes in Emmerdale history, when Shadrach visited the Baby's grave after he tragically died).
Baby Daniel died whilst in his cot, causing Ashley and Laurel to seperate for a short time. They reconciled, but it was revealed that due to a mistake at the hospital, Ashley and Laurel had been given the wrong Baby, and their Baby was being raised by another couple who had their child at the same time. Following confirmation via DNA tests, Ashley then had to stop the people raising Baby Arthur leaving the country with him. Once custody was gained, Ashley and Laurel were once again pushed to the edge of splitting up as Laurel was unable to bond with Arthur. For once though in the world of Soap Opera, a storyline ended with the couple still together and united as a family.
As they reconciled, Ashley's professional life once again hit the rocks as the Church was threatened with sale, and only the purchase by the newly arrived wealthy Wilde family prevented that eventuality, keeping Ashley's job and home safe.
Jasmine Thomas
Around this time, Niece Jasmine killed crooked Police Officer Shane in self defence. Jasmine went on the run, supported by Sandy, who managed in the process to badly upset young Gabrielle. Ashley and his Father once again fell out over this, and only Sandy's profuse apology reconciled them.
Following an inter-Parish cricket match, Victor and Sally Spode re-entered Ashley's life. In University, Victor had been a rival and Sally was Ashley's first serious girlfriend. Anyone who knows Soaps knew this wasn't going to go away in a hurry.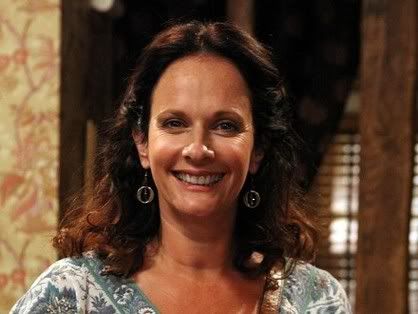 Sally Spode
Sally turned up soon after the match claiming to have been abused by Victor. Although initially plausible, Sally's insanity and obsession with Ashley soon became clear. After attempting to kill Laurel by locking her in the Church after rigging up an electric fire that would cause the building to set alight quickly, Laurel saw through Sally to her true motives and tried to convince Ashley of the truth. Ashley refused to listen and Laurel left with the children, causing rumours to fly about the nature of his relationship with Sally. After some time and an attempt by Sally to kiss Ashley, he demanded she leave the village. Instead she threw herself in front of his car, and told various people that she had been having an affair with Ashley. Following these allegations, Ashley was removed from his Church temporarily as an investigation took place. Sally left, but not before trashing the Vicarage.
Ashley and Laurel finally managed to reconcile, having rebuilt the marriage for the sake of the children, and seemed to be getting back on track when, while Laurel was on holiday, Sally returned, pretending to be apologetic, before drugging Ashley and possibly sexually assaulting him. Although he tried to deal with it secretly, the emotional effect was profound and it came out. Sally was finally captured by the Police after Laurel discovered where she was staying and confronted her.
14 years have seen several lifetimes' worth of misfortune hit Ashley Thomas, which as I mentioned previously makes it all the more amazing that the character is not a Soap parody by this point. A degree of credit has to lay with the writers in this, as although the number of misfortunes is highly disproportionate, and the writing for the other characters involved in his storylines has been very cliched Soap style shenanigans, Ashley's parts have remained relatively down to earth and human. In particular most recently, the storyline where Sally Spode drugged Ashley was very sensitively dealt with, and portrayed a very difficult scenario (a man sexually abused by a woman) with the right amount of realism, and in such a way that didn't belittle the issue. The majority of the credit has to lie with John Middleton however. By not giving way to the Soap histrionics that so many actors resort to, he has managed to keep the character consistent and real, which is a huge deal for maintaining interest in a long running character. Ashley remains pleasantly quiet and 'buttoned down', which makes the dramatic scenes all the more impactful and meaningful, such as his recent dilemma where he tried to deal with the abuse alone. What could have been a very melodramatic scene felt achingly gritty as the character finally confessed as the fear and self-punishment boiled over inside. That's not to say however that the character hasn't evolved. The growth has been gradual and realistic, ultimately believable as the viewer learns more about the character each time he appears. I truly hope now in the wake of what has been pretty much a year of pretty consistent big stories for Ashley and his family that they get a bit of 'time off' and are allowed some storyline 'happily ever after' time. Both character and actor have earned it! Plus, how much more could really go wrong for the man!?
Next time out on Soap Profiles we'll take a look at a Coronation Street mainstay, but which one very much remains down to you. Email me any suggestions, or throw a comment in the boxes at the end of the column.
I mentioned previously that I had a few things I wanted to mention and I'm going to kick that off by firstly giving a HUGE thumbs up to Matt Smith in his role as the new Doctor in Doctor Who. I wrote a little while ago that I wasn't grabbed by Smith straight away, but after a few episodes of the latest series, I have to admit he has won me over and I am a massive fan of his portrayal. He delivers the non-stop quirky and humorous 'stream of consciousness' dialogue that is so central to the Doctor now with aplomb, but where he REALLY shines is when he turns it up a notch and delivers serious, meaningful lines.
[dailymotion]http://www.dailymotion.com/video/xczwum_doctor-who-victory-of-the-daleks-pa_shortfilms[/dailymotion]
When he loses it with the Dalek in the first 3 minutes of that clip…just wow! It has to rank as one of the most powerful performances I've ever seen. Matt Smith, you have my adoration.
Something that started last weekend that didn't get my adoration however was Britain's Got Talent. I saw a few people around the net raving about some performances, but other than the girl who sang 'White Cliffs of Dover' and the dancer Tobias Mead, nothing was standout, and even they weren't great. Granted her singing was very impressive for a 10 year old, but it wasn't the immaculate performance some are making, it out to be, and as George Sampson has proved, there is very little progression for solo dancer beyond BGT, and it leaves me with a very flat feeling. Considering it was a longer, special episode to introduce the series too, the quality was extremely poor and I'm already close to writing off this series. We need much, MUCH stronger stuff from this weekend if the show is to have a continuing place in the schedules.
Finally, I have to say what a letdown A Passionate Woman turned out to be. The conclusion of the second episode did tie a lot of things together and dragged the show into respectability for me, but the whole first episode was a dirge, and really only the always excellent Alan Armstrong came out looking good. Kay Mellor appears to be losing her edge when it comes to putting together compelling stories, which is a shame because her shows have in the past been things I've looked out for because of their quality.
But anyhow, enough of the past week, it's time to look into the future and predict the good, the bad and the truly braindead, TTWTWB style! But hold on…what's this?! Mark it in your calenders Ladies and Gents…today is the first ever TTWTWB…with NO LOWLIGHTS!
You heard me..none, nada, zilch. It's a pretty thin week when it comes to new shows at all as the schedules are pretty much jammed already. Nonetheless we have a highlight for the week and one that lands straight in the middle!

Five Daughters is our highlight for the week, in what promises to be a hard hitting, dark drama, based on the murder of five women in Ipswich in 2006. It won't be particularly cheery viewing for obvious reasons, and as it charts the tragic path the women went down, involving drugs and prostitution, the subject matter is likely to get heavy and very emotional, but if you can stomach that side of it, then this should be regarded as a must watch, particularly given the coming together of a superb cast of TV actors and the award winning writer Steven Butchard.
Falling  just short of being either a highlight or a lowlight, we round off this week with a preview of  The Ricky Gervais Show. This one is very much dependent on which Ricky Gervais shows up. If it's the Ricky Gervais of The Office and Extras then this could be one of the best animated shows of all time. If however the Ricky Gervais who relies too heavily on crude humour arrives, then this will be a bit of an abomination, and one that is likely to refuse to go away given Gervais' overall popularity.
Anyhoo, that's me for the week, don't forget to check out the great stuff on the rest of MultiMediaMouth, send any feedback (including Soap Profile suggestions) either to chris@multimediamouth.com or in the comments below and remember to always stay safe!