It's that time of the week again People! Time for another edition of TTWTWB with various bits and pieces to discuss and of course the previews for the next week in television. As always though, we kick off with our theme, this week another offering from the insanely talented Plan B, and 'She Said'.
[youtube]http://www.youtube.com/watch?v=kIcNf6fnX34[/youtube]
So then the Autumn season is away with a spectacular bang and the schedules are crammed with some great stuff again, after a couple of months of very sparse quality. For a change of pace I thought I'd show you the good and bad of what I'm currently watching, with the first ever TTWTB Report Card!

I've opted not to include the three big Soaps in this, as they're sequential and therefore always about on screen, as well as the fact that other than Emmerdale, I only dip in and out of the others, using the rest of the time for more important personal stuff, like my personal Bible study and catch up with them on iPlayer etc. so I'm abreast of what's going on. If Coronation Street or Eastenders hit an Emmerdale-like hot streak I'll start paying more attention to them, but you all know my feelings on the current state of those shows. Given the TV packed Friday and Saturday at the moment too, Friday-Sunday will be covered as part of next week's column.
So then, with that said, what is a week in the television life of Chris Nelson at the moment?
Monday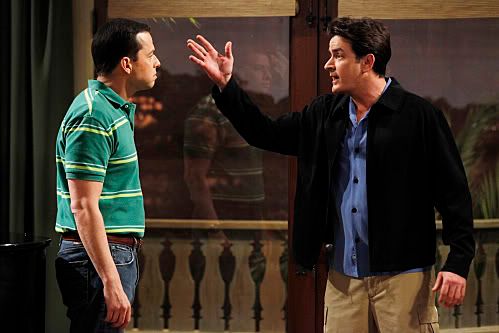 Traditionally a pretty strong day for TV but suffering a bit at the moment. The two big offerings on terrestrial TV at the moment are Spooks and Whitechapel and for my money, they're amongst some of the worst 'successful' shows ever, so post-Soaps it's to the ever-reliable Comedy Central for the evening. I was cautiously optimistic for the latest series of Two and a Half Men, but have been really let down with what I've seen to be honest. The last couple of series have lacked the same consistency of the earlier episodes, but were able to produce enough great moments to be immensely watchable (Alan's attempts at covering up hair loss for example), but now things have taken a definite turn for the worse.
Whether the writers are feeling the show is running out of steam, were unhappy with the direction things were taking or felt it needed a shot in the arm I'm unsure, but a change in tone to give the show more realistic grounding with the introduction of more emotive storylines and 'human' reactions has been very poorly executed. It's things like this that mean that T&AHM won't be remembered as an all time classic sitcom. The best remembered sitcoms have always been able to switch seamlessly from comedy to pathos without detracting from the quality. T&AHM on the other hand has never utilised pathos, instead preferring to keep things on a very light, silly standing. While that's served them well until now, it means that the change in tack totally changes the feel of the show. To compare this series with those prior, it feels like watching two entirely different shows. Also given the poor way in which the new elements have been introduced, it becomes pretty clear why they've never tried it before.
Anyhow, from now on, it'll be Frasier or M*A*S*H (the next column on which is coming very soon, I promise!) from 9PM.
Effort B+ Spooks and Whitechapel are big name offerings at the very least.
Achievement E Sorry Monday, but the programmers aren't producing the goods!
Tuesday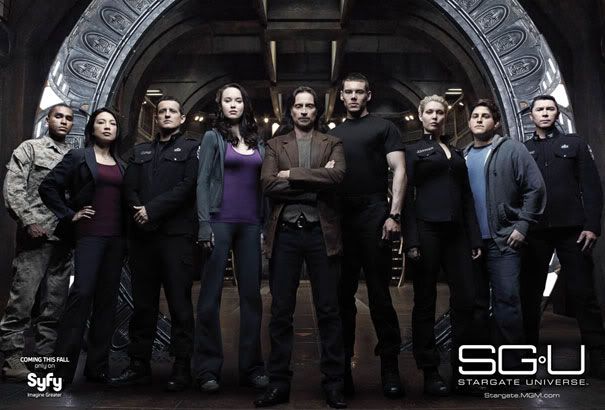 Two words. Stargate Universe. SGU is undoubtedly the best Sci-Fi series to come along in a long time and is among the very top shows available today. Outstanding performances, great writing and a genuinely effortless sense of tension in every episode make it a 'can't miss' show. I'm particularly looking forward to seeing the first episode directed by Robert Carlyle soon too. Carlyle plays a fantastic conflicted figure and the rest of the cast produces equally impressive performances. David Blue, who I've been a fan of since I first saw him in Ugly Betty is tremendous as an ordinary person thrust into extraordinary circumstances and is very relatable as a result and Lou Diamond Phillips character has blossomed into a favourite of mine too. Really though, I could run off the whole cast and say good things about them all. If you haven't already gotten into this series, you must, and don't let the Sci-Fi label put you off. It's far more than that banner advertises.
Holby City also provides a very good example of a UK drama. An underrated show, not many have the kind of character development and intertwined plots executed as well as is held in Holby. Look out for Patsy Kensit's exit to contain more than a few fireworks too.
Effort A SGU one of the best shows around only a short time after it's aired in the US, that's pretty unbeatable. Holby is in a very solid second place too.
Achievement A* Not much matches up.
Wednesday
Take the praise I gave to SGU and apply it to Lie to Me starring the tremendous Tim Roth. Along with SGU, it's the best thing on TV at the moment and is put together in one of the finest acted, slick productions in recent memory. With a great sense of black humour that the US can produce so well in it's shows, and you have a very appealing set up. A lot of shows utilise 'cold-reading' in their plots, but none do it as smoothly as Lie to Me. Cal Lightman will fast become a TV icon for you when you watch this!
At the moment too, we have The Apprentice, which is always wildly entertaining and doesn't need me to explain what is so good about it. Also kudos must be given to whoever decided to employ Dara O'Briain as host of the You're Fired sister show, as O'Briain has given the whole show a new lease of life and eclipsed the efforts of Adrian Chiles in only a few weeks.
Effort A* New shows straight from the US and the long awaited return of a TTWTWB favourite that provides Harry Hill endless material. Great stuff.
Achievement A* Top marks all round.
[youtube]http://www.youtube.com/watch?v=IEirtNO6ZqA[/youtube]
Thursday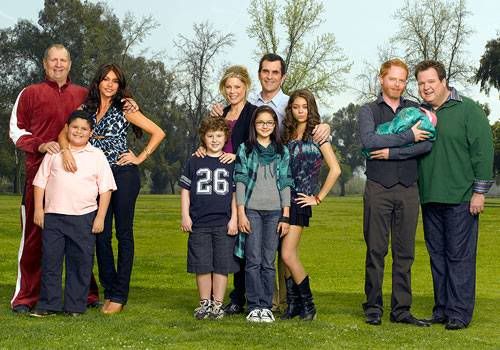 I'm always at the Kingdom Hall on a Thursday evening, so everything is recorded, and by 'everything' I mean Modern Family. Thursday is a pretty dead day for television otherwise, but Modern Family is the third part of a truly spectacular weekly trifecta of shows out of the US on Sky One.
Modern Family hasn't lost a step between series and has already had some hilarious moments. Gloria convincing Jay to perform various fictional acts of veneration to her Grandmother and Hayley asking Alex "How far is Tolerance?" when asked to take her to The Museum of Tolerance have been just two of the many classic moments already out of this series. Truly the funniest sitcom on television.
Effort C It might be a great show, but only one show worth watching in an evening is poor.
Achievement A Minimum effort, but a fantastic result!
So then that's the week for me so far, so let's segue less than seamlessly into the following week and the new and returning TV shows we have to look forward to, or not, as the case may be.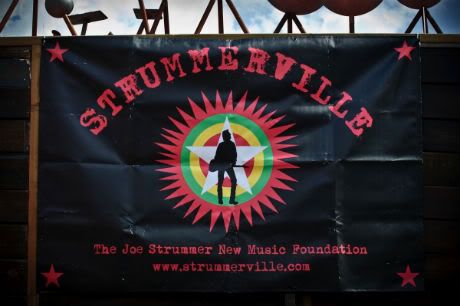 Strummerville Sessions is our only highlight of the week, but what a highlight to have! Strummerville is the foundation run by Joe Strummer's (of The Clash amongst others) widow to give marginalised people (those in gaol and/or living beneath the poverty line) a creative outlet to find their own musical style and then perform and record. From what I've seen of the artists coming out of Strummerville in documentary form, there are a lot to get excited about and a lot of people with a real spark and edge to their music. Strummerville Sessions is on late, but well worth watching for the musical gems that it'll provide.

Our first lowlight then is disappointing Russell Howard's Good News Extra. Russell's crown as the biggest young comedian in the UK has slipped a little in recent times, and despite some middling success, it's due in part to this show. It's not terrible, but it's certainly not that impressive given the comedy that Howard can provide. For some reason, the BBC's vehicles for comedians in the last few years have managed to dampen and subdue their comedic talents, perhaps by watering their act down for television presentation. As I say, very disappointing.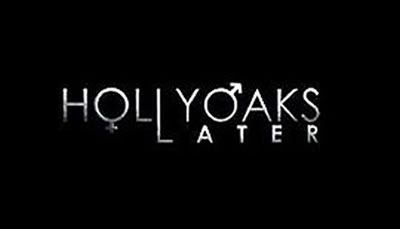 And finally, we have the incredibly dire Hollyoaks Later. It's Hollyoaks, which isn't the worst Soap on TV (Brian Kirkwood, I'm looking at you) with an excuse to add more vacuous smut. Just lazy and pointless television that will dull the brain.
So that's me for the week! Keep your eyes on the site as we'll have the latest reviews from the London Film Festival, Eoin Mason and Danielle Clark doing a stellar job for us there as well as another Game Show Garbage and One Word Comic Reviews! Send any feedback in the comments below or email me at chris@multimediamouth.com and remember to always stay safe!