Greetings and Salutations to you all and welcome to another fantabulous trawl through the world of television. We'll kick things off with a song, once again from Holby City. It's a 1990s classic by Cast, 'Walk Away'.
[youtube]http://www.youtube.com/watch?v=fjFzUVCQ1vM[/youtube]
It's not a tremendous week for new shows, but given the sheer volume of shows I'm watching (or at least Sky +-ing and failing to keep up with) that's probably a good thing, but nonetheless we have a few things to look at. But before then let's get to some Soapy business!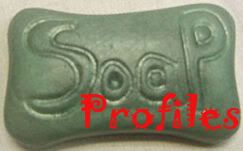 And as promised last week, this edition will be looking at one Lynda Block…I mean…Carla Connor/Gordon (She'll always be Harchester United's Chairwoman to me!).
Carla Connor debuted in Coronation Street in December 2006, as the wife of Paul and Sister-in-Law of Liam who had just purchased Underworld from Danny Baldwin (played by Bradley Walsh). Her arrival coincided with her husband buying the business behind her back, as Carla had the money used earmarked for her own children's clothes business. Not wishing to put her plans aside, Carla immediately stirred up controversy by operating her own business under the radar, putting on illegal nightshift overtime for the Underworld machinists. In true soap fashion, it all very much hit the fan as Polish employee Kasia fell down the stairs and was killed during the illegal shift. Rather than dialing 999, Carla ran her husband and confessed her activity. Not wanting to risk the penalties that may have been bought about by informing the authorities right away, Paul waited until the following morning and claimed that Kasia had fallen after coming into work early and the storyline kind of went away from there in very a very unsoaplike manner. At the time this was very quizzical ending, but in retrospect it did set the pattern for the way the entire Connor family did (and have done since) everything in a slightly shifty, not quite 'by the book' way, and laid the groundwork for the next big event involving the family which had very shifty elements indeed.
        Paul Connor

Liam had been seeing Leanne Battersby, and she was welcomed into the family, using her sudden wealth to go into business with Carla, who after the Kasia incident was intent on making her business legit. Once again though, it all came crashing down as the source of Leanne's money was revealed to be prostitution, and that Paul had been one of her clients, with Leanne being the latest in a series of illicit liaisons. Carla, furious at the revelation, announced she would be divorcing Paul, sending her husband into a rage as he blamed Leanne. With Carla drowning her sorrows, Paul kidnapped Leanne, but due to his erratic driving, crashed and later died of his injuries, with Leanne narrowly escaping. Understandably at odds with Leanne, Carla, mourning her husband opted not to go into business with her, instead inheriting Paul's majority share of Underworld. This immediately caused all sorts of tension with Liam, again laying the bedrock for one of Coronation Street's biggest long running storylines in the history of the show.
        Liam Connor

Although while she was overcoming the death of Paul she rejected him, soon after Carla was involved with business contact Tony Gordon. Liam, suspicious of Tony's motives, tried to convince Carla not to pursue the relationship, and in the heat of the moment the pair kissed, forcing them both to consider their feelings for each other, even as Liam planned his wedding with Maria Sutherland. Liam denied his feelings and continued to pursue his relationship with Maria, but Carla didn't give up easily and confronted Liam, trying to convince him to spilt with his fiance, but failed to do so. In what seemed a last gasp attempt, Carla turned up at the wedding but that only resulted in Maria, who had previously been intimidated by the glamourous Carla, standing up to her and slapping her defiantly in the bathroom at the reception.
        Tony Gordon

Carla, reeling after the wedding, broke off her relationship with Tony, but only a short time later Tony proposed and she accepted. Of course, nothing runs smoothly in Weatherfield, and when Liam and Maria's marriage hit the rocks following the stillbirth of their child, Carla comforted her former Brother in Law, leading to them giving into temptation and sleeping together. Rosie Webster saw them kiss and took a photo on her phone (which factors in later). When Liam and Maria reconciled, a furious Carla decided that she needed a clean break from Liam, and wanted him out of her business. She blackmailed Liam into selling his shares in Underworld by threatening to tell Maria about their affair, but only two months later opted to buy into Liam's business venture, in a deal that was kept secret from both Tony and Maria.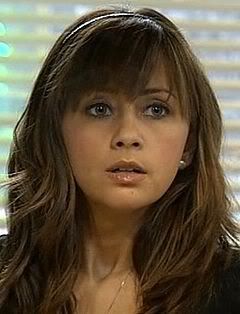 Maria Connor (nee Sutherland)

Soon after that, Tony saw the picture on Rosie's phone, and started plotting to have Liam taken out of the equation. Carla meanwhile in the buildup to her wedding spent another night with Liam. She planned to call off her wedding to be with Liam, but on discovering that Maria was pregnant again, lied and told Liam she didn't love him. On the night before Carla was due to marry Tony, Liam was killed by the man hired by Tony, which devastated Carla. The wedding was postponed for a short time, but eventually went ahead in December of 2008. Following the honeymoon, Carla and Tony returned to Maria's allegations that Tony had Liam killed, but Carla stood by her new husband and refused to believe her.
          Jed Stone

To convince Maria he was not responsible, Tony bribed another man who had fallen foul of his violent and explosive nature, Jed Stone, to come to Weatherfield and sing his praises publicly, in spite of the fact that he had nearly killed him when Jed confronted him previously. The ruse worked and Maria bought the story, but the convenience of the situation awoke suspicions in Carla's mind. She tracked Jed down and was shocked to see the bruises on his neck that resulted from Tony's attack on him. She also managed to trace the man Tony had used to kill Liam, Jimmy Dockerson, who confirmed what Tony had done. With this in her armoury she confronted her husband, who locked them both in the Underworld factory. Carla told Tony she had always loved Liam and not him. After she demanded the truth from Tony, he confessed to killing Liam. Carla leaves quickly, horrified at Tony's confession. She filed for divorce and left her former colleague Luke Strong, to look after her business interests.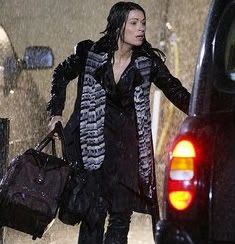 Carla flees Tony

In reality, this absence was not originally planned for Carla, but was written in when Alison King became pregnant and needed time off. It was however a very logical temporary departure, and really that has been a very impressive thing throughout Carla's stint in Coronation Street. I often criticise Soap writers for poor writing as a result of a lack of long term planning and their habit of realistic writing giving way to melodrama, ruining the 'kitchen sink' integrity that should always be present in a Soap Opera. However in the case of Carla (and indeed Paul and Liam Connor and Tony Gordon) everything up to the present day has felt well prepared, with sensible development, and well established bedrock for plots so things don't happen out of the blue. This is all the more amazing given the subject matter of the Tony Gordon storyline, which would ordinarily be prime material for a massively overblown farce. As well as the writing, Alison King deserves credit for producing a very well rounded character. Just before her debut, a Coronation Street spokeswoman stated that
"the term 'dosh does not make you posh' was made for Carla" 
and King has made that combination of glamourous with common roots very tangible in a portrayal that is quite difficult to dissect, demonstrating the complexity of the character makeup. That trend of logical development does however look to be breaking quite rapidly on the part of the writers (more on which in a moment), but first we have to bring Carla's story up to the present day!
Following King's maternity leave, Carla made a shock return, phoning Tony on the day of Maria's son's (also name Liam) Christening. Tony had since begun a relationship with Maria, which began out his guilt at leaving Maria a widow, but developed into a deeper bond. Through retaining contact with Leanne Battersby, Carla knew of the relationship , and demanded Tony call off the engagement, sell his share of the Underworld business and leave Weatherfield for good, or else she would blow his cover. Tony, who had long been trying to atone for what he had done, returned to his old ways and contacted Jimmy Dockerson, asking him to kill Carla. Jimmy attacked Carla, but she knocked him out with a candlestick (very Cluedo) and believed she herself had inadvertently killed Jimmy. Tony took advantage of the situation and said he would cover up in exchange for Carla's silence. Carla left once again, swearing revenge as she did.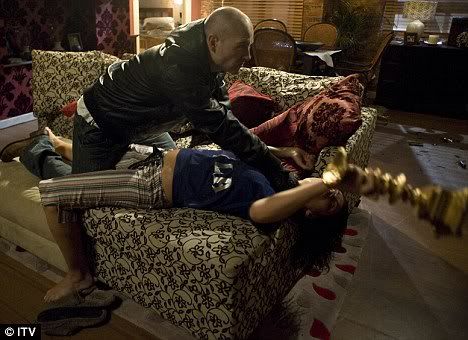 Carla turns into Colonel Mustard

Carla returned after being contacted by the police after Tony turned himself in. Initially implicated herself as part of Tony's misdeeds, she was eventually let off, and although she faced a frosty reception from the residents of Coronation Street who had heard of the accusations against her, settled back into a relatively normal life as owner and manager of Underworld. Since then, Carla has had a more ordinary role, and in doing so a more human side has been given to the character, especially in the empathic way she helped Sally Webster during her cancer scare. Her most recent scenes have been with the returning Nick Tilsley, as the pair try and drum up enough business to save the factory in a recession driven storyline.
However, I'm writing this pretty much on the eve of Coronation Street potentially spoiling almost three years of excellent writing, producing and acting. For those who don't want the episodes to be spoiled for them, I'll avoid any details, but in short they may in one evening manage to turn an earthy, human and indeed quite cerebral (especially for a Soap) long term storyline into the melodramatic mush I have just extolled them for avoiding. I'll write more on this next week, when I will have seen the final outcome. I will also warn anybody who doesn't want the storyline spoiled for them to avoid Carla's wikipedia page, as someone has written the events of the next week or so out in their entirety.
Next week, seeing as the subject is en vogue, we will look at Carla's ex-husband Tony Gordon and his extremely unpredictable villainous run!
Now here I would normally write about the current goings on in shows that have impressed me, but given that I am so far behind on my Sky + shows I'm a little bit short of material. Just let it be said I have two episodes of Luther, two of Junior Apprentice, FOUR of Strike Back, last Saturday's Doctor Who (hailed as the second best of this series by MMM Impresario Eoin), two episodes of Outnumbered, two of Stargate: Universe, an episode each of Damages, CSI: New York, The Mentalist and Law and Order, about four or five In the Actor's Studio and about twelve Shaun the Sheep (which is required viewing of anybody and everybody. It's just so damn funny!). There will be a few marathon sessions this weekend as I strive to catch up!
So as mentioned earlier, it's actuall quite a relief that this week is a slow one for new series. Nonetheless, there are a few things we can peruse.

We kick off this week with our sole highlight. Gone are the days of Trinny and Susannah, or that pair who the BBC hired to replace them, insulting the guests and generally acting in a very catty manner. Gok's Fashion Fix continues Gok Wan's reign as King of the self improvement show. With a healthy combination of modest but fashionable designs that take into account the person being madeover's tastes and real, positive self-affirmation, Wan's empathic approach has won him many fans and is makes for some real 'feel good' moments. While the host may be a bit flamboyant for some tastes, it really is worth getting past the slight camp veneer, because underneath is a very poignant show that is extremely enjoyable.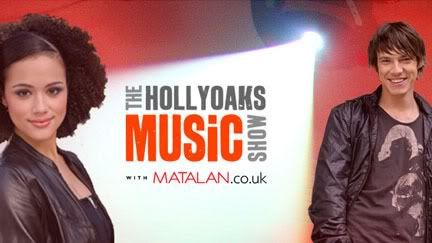 Normally any show with live music is a guaranteed highlight from me, but this one has forced me to dust off the ol' televisual purgatory section, due to it's association with the bane of intelligent television anywhere, Hollyoaks. The Hollyoaks Music Show is just such a bizarre concept too, with artists of all genres playing on the Hollyoaks set. The question that troubles me is just…'why?', why is it on the Hollyoaks set? What's wrong with artists playing in a dedicated studio with an ordinary performance feel? The crossover appeal can't be that great, especially as the artists peforming (Diana Vickers and Cascada are on the first episode for example) are extremely popular, and I can't see non-fans of the artists being drawn in just because they are fans of the show who's set they are using. The only conclusion I can think of is some bizarre gimmicking of the show to tie in with the dire melodramatic schmaltz, which leaves me with a bad taste in my mouth, but live music is live music, so I'm not going to completely dismiss this right away.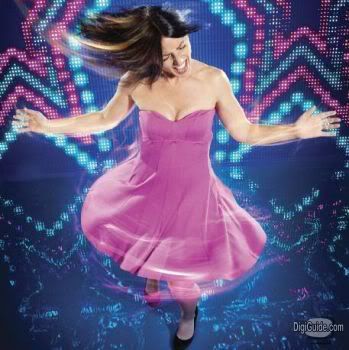 Of course no week would be complete without some horrors in the schedule, and this time the game show genre has thrown a brace of evil our way. The Million Pound Drop Live is a gimmicked game show with that most awful of things, audience interaction and participation, which is always death to any show. Think of it as a combination of Who Wants to be a Millionaire? and The Daz Doorstep Challenge. The lovely Davina McCall presides and will give it her 100% enthusiastic all which may drag at least her segments into respectibility, but somebody really needs to find her a vehicle that will finally give her her due on television.
It's ITV however who can be relied upon to try and outdo themselves when it comes to violently bad game shows. This has ammo for Robert Seidelman's Game Show Garbage written all over it too! The Chase is a horribly over the top 'dramatic' game show, with forced tension oozing out of every pore. With bizarrely dressed 'house' competitors and desperately cheesy attempts to create something with gravitas, this will go in the trash along with Take Me Out and every other ITV presentation in the last 6 months. As with our previous show and Davina, Bradley Walsh deserves much better. Currently carrying Law and Order: UK and a horrible and doomed game show are certainly below him.
I've just got one thing to add to these two game shows…
PLAY THEM OFF KEYBOARD CAT!!
Once again I leave you to enjoy the keyboarding kitty! Keep your eyes peeled for the next edition of One Word Comic Reviews on Monday, and as promised, my second M*A*S*H column is coming asap! Until next time, send any feedback to chris@multimediamouth or in the comments below and remember to always stay safe!