Good day to you all! It's that time of the week again, so here we go with another edition of TTWTWB! Unbelievably this week I can't think or recall one song used on any show I've watched (and I watch a lot of TV!), so we're going to defer to my own personal library of music for our theme. This week we have Sum 41- Pieces.
[youtube]http://www.youtube.com/watch?v=By7ctqcWxyM[/youtube]
This week before our usual previews we're going to take a look at the upcoming series of Strictly Come Dancing, and specifically at the list of celebrity contestants who are competing. Fans of the show may remember a few months ago when rumours were flying to and fro regarding the series that's about to commence, namely that apparently the Producers were looking to go all out and get huge celebrity names to grab the attention of casual viewers in an attempt to avoid the annual trouncing they receive in the ratings by The X Factor live shows. Names like Victoria Beckham and Mariah Carey were thrown around by some parts of the media who were either being extremely hopeful or live in a world where money grows on trees. The reality of the situation is very different and whereas the list announced this week is surprising, it's not because of the presence of big names.
"Random" doesn't begin to sum it up really, but it's a bizarrely intriguing group of individuals that will make for an entertaining show if nothing else. In no particular order we have…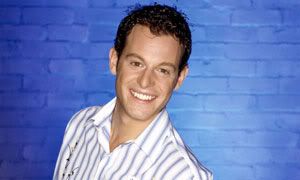 Matt Baker
Blue Peter has been pretty well represented over the series of Strictly, but without much success. The problem generally has been that while they are able hosts, they don't possess a great deal of charisma which is pretty essential to cover over any poor performances, and Baker pretty much falls into the same category. He probably won't be the first out, but I don't see him sticking around for a long time either.
Paul Daniels
The oldest competitor ever on Strictly, 71 year old Daniels is a really strange choice for the show. He readily admits to the fact he's never listened to music so rhythm might present a real problem for him, plus although he always seems pretty sprightly his age may well present a stumbling block. He is however a very interesting, enigmatic personality which will provide entertainment, as will the fact the man is a well versed performer (who drew an obscene amount of viewers in his television prime), so at the very least we'll get some memorable moments.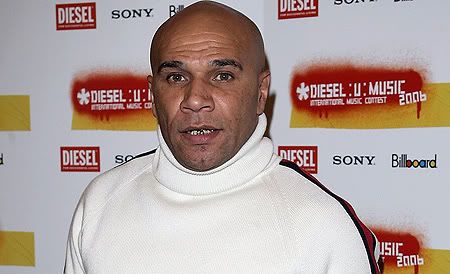 Goldie
Another left field selection, I have a feeling the DJ/record producer/actor has the potential to be a winner. Not sure what I'm basing it on, I just think he will be surprisingly good. Additionally he's a popular and charismatic guy which will help him win over the voting audience.
Gavin Henson
The standard sporting entry, Gavin's participation has raised a few eyebrows amongst rugby fans who are looking forward to his return to action and feel this is the sort of distraction he needs to avoid. I've a feeling he'll be a bit of a damp squib in this, but he'll at least look good in a stretchy suit.
Scott Maslen
Formerly of The Bill and now of Eastenders, Maslen will be competing with Henson in the hearthrob stakes. To me he is classic 'success or bust' in that he'll either be in the final 3 or gone in the first few weeks.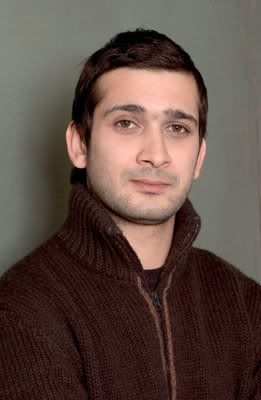 Jimi Mistry
Arguably the biggest name this year, given his success in films since he left Eastenders, Mistry is my early tip to win. He'll have his share of female fans and the ability to act is a big part of many of the dances. Just keep your eye out for the shoehorned 'Bollywood' music on at least one of his performances.
Peter Shilton
The 'John Sergeant' of this year I think we can all agree! He might have been a great goalkeeper (if a very obsessive one) but I can't see him moving particularly gracefully.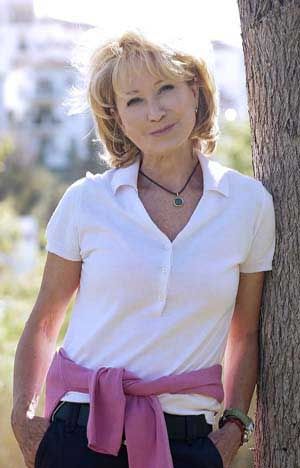 Felicity Kendall
The former fantasy subject of every man in the UK falls into the Cherie Lunghi and Stephanie Beacham mould filling the position for an attractive older actress. They traditionally don't do well, but it's great to see Felicity back after the dire Rosemary and Thyme.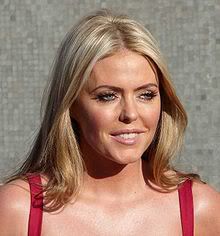 Patsy Kensit
Patsy, Patsy, oh my darling Patsy. For anybody who didn't hear her on Chris Moyles' Breakfast Show in the week (which was hilarious, she was on great form) Patsy in her own words is terrible and will be a comedy of errors. She's also leaving Holby City soon apparently, where her acting has really grown on me, so I hope she gets a decent vehicle to carry on her development as an actor.
Tina O'Brien
Another former Soap actress, she should do well on Strictly. It's been a good way for people to relaunch stalling careers in past years, and Tina's career is pretty much on the down at the moment, so hopefully things will lineup and work out for her.
Pamela Stephenson
The multi-talented Mrs Billy Connolly is the oddest entry on the female side of things, given that she's largely departed from her acting and comedy roots and is a practicing Shrink in LA. Really not sure what to make of her presence there, I'm not sure she'll be around long, but she'll definately be an entertaining contestant!
Kara Tointon
Doubling our underdressed former Soap star quota is Kara who played Dawn in Eastenders. Since then I haven't heard anything about her, so again this could be a good way to relaunch her career assuming she has a decent run. She's more likeable than Tina O'Brian generally too which definately works in her favour.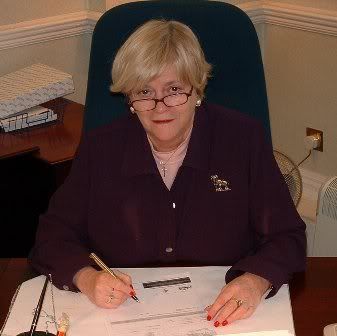 Anne Widdecombe
The 'John Sergeant' pick for the Ladies' side. I respect Anne, which is more than I can say for a lot of Politicians, so I hope she doesn't get totally raked over the coals and comes out with dignity in tact.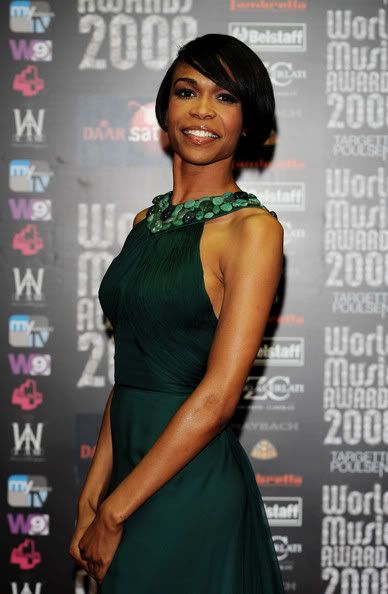 Michelle Williams
This is the really surreal choice of guest. She's the member of Destiny's Child who has had the least exposure over here since they all went solo, but for my money is actually a better singer, performer and actress than Beyonce. The reason I say it's an odd choice though is the fact Williams will have a huge advantage over the other contestants. Her whole career has been based around dancing, hell, she's recently been in the coreographing heavy Chicago on Broadway. She automatically has to be the early favourite. A lack of casual recognition in a younger audience may be the only thing that holds her back.

Well of course following that analysis, Strictly Come Dancing is our first highlight of the week! There are few format changes, mainly the opening show having the announcement of the dance partnerships, giving the contestants only 2 weeks to practice in earnest for the first performances, which should lead to many more mistakes early on. It's just an entertaining, laid back, fun show where the celebrities competing visably improve over the course of the competition. Just a great Saturday Night addition!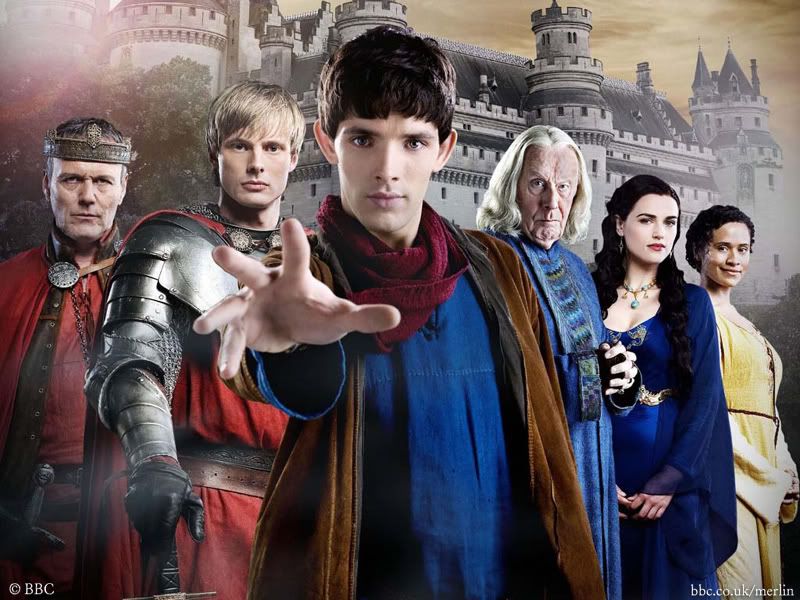 Our second highlight is one I've been aching to see return since the dramatic conclusion of the last series. Merlin is an undersung gem in the schedules. Fantastic acting from a brilliant cast (Colin Morgan is a star), great writing with a good sense of humour as well as really well executed tension building. In the last 5 episodes or so of the second series, Merlin REALLY hit it's stride and struck some fantastic dramatic notes. I reccommend everybody watch this. It deserves much more recognition.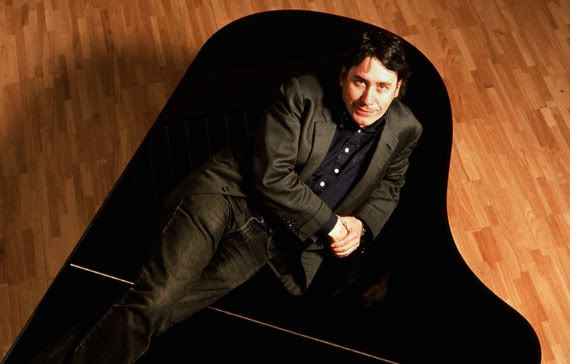 Up next we have Later- With Jools Holland which is absolutely the best music show on television by a long way. The Manics are on the first episode of this series, which also happens to be the 250th show, along with The Klaxons and the legendary Herb Alpert so we're guaranteed the same great interviews and fantastic live performances. Just fantastic viewing.

Location Location Location is our penultimate highlight for the week. Really this show format shouldn't work, and certainly shouldn't have had the longetivity that it's enjoyed, but something about it clicks perfectly into place. Due in large part to the chemistry between the hosts, Location X3 has grown beyond it's initial appeal into a cult hit and probably deservedly so.

And our last highlight of the week is the latest installment of Question Time. Arguably the purest form of political debate on TV in the World, the open forum always provides insight and some very suprising, shocking and amusing moments. If you've never seen it before, the format is very simple and the show is very easily accessible to all viewers.

Out first lowlight is All Star Family Fortunes. It's just a horribly dire celebrity edition of a game show format that died in the UK a long time ago. The presentation ranges from the banal to the insultingly dumb, and the 'look at me' antics of some of the dubious 'celebrities' are cringeworthy. The worst thing about it is how easily it sits with the rest of ITV's programming. One of the biggest indicators of ITV's ineptitude and pig-headedness.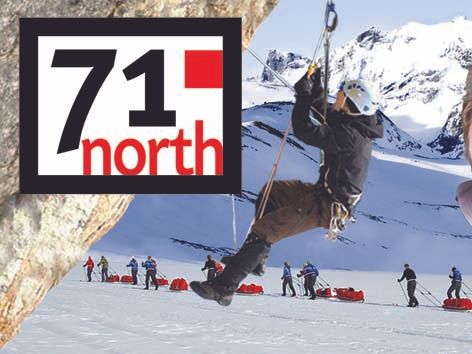 It's got celebrities. It's a reality game show. It's on ITV. Need I say any more? 71 Degrees North just looks like another excuse for overacting 'emotional' scenes from people desperate for coverage and publicity.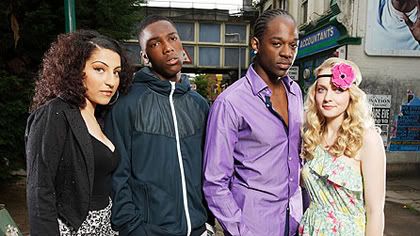 I can't hate too much on our final lowlight, E20 is after all giving young writers and actors a break, but with Eastenders at the moment being summed up by one image…

I can't possibly endorse anything associated with that horror show at the moment. Additionally the spinoff is dominated by gratuitous sex and drug related scenes, giving a horrible picture of teenage life.
So that's me for the week! Sorry for the slightly lacklustre edition, I promise next week I'll be back with a vengeance! Check out the rest of our great content, including Ruben's preview of Alter Bridge III and One Word or Less Comic Reviews, send any feedback to me at chris@multimediamouth.com or in the comments below and remember to always stay safe!