Yo yo yo and what up in a TV critique style-y, and welcome to another edition of TTWTWB. As always I am your host Chris Nelson, and I'm here to bring you a preview of the best and worst on offer in the next week of television. Just thought I'd explain that, although the title makes it fairly moot. Oh well. Our theme this week is the theme music for Damages, seeing as I had to go a week without it!
[youtube]http://www.youtube.com/watch?v=KNU2nOo1EwM[/youtube]
I honestly don't think a theme song has ever fit show as well as this.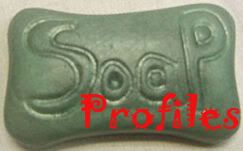 Well as promised, we start our new Soap feature this week, and with the news that yet another character is leaving Eastenders, I thought we'd take a look at the latest to leave Albert Square, Chelsea Fox.
I'll be honest from the off here and say that I am not a big fan of the character but I'm not going to be too hard on Tiana Benjamin who portrays Chelsea, as she's been given a somewhat thankless task. Chelsea, as fans of Eastenders will know, is a bit of an airhead bimbo, and so it's difficult to judge whether the sometime vacuous appearance of the character is Benjamin acting the character well, or just a plain miscasting who hasn't really connected with the character to put her over in any other way. In what has become an annoying convention for most soap characters in their early 20s, a large number of her storylines have revolved around her chasing a string of Men and jumping from relationship to relationship. Her list is impressive too, as I recall it as Grant Mitchell, Sean Slater, Warren Stamp, Deano Wicks, Theo Kelly, Ellis Prince, Dr Al Jenkins and most recently Jack Branning. Indeed it was as Grant's arm candy she was initially introduced before becoming a regular, working in Tanya Branning's salon before being joined by the rest of her family.
Her relationship with Sean was what launched her first big storyline, as she sought revenge for being betrayed. She and Deano (her step brother), who was besotted with her (MORE SOAP SEMI-INCEST!! I weep I really do!) attacked her adoptive Grandfather Patrick Trueman in an attempt to frame Sean and see him sent to prison. Despite Sean's violent tendencies and everybody's willingness to see him behind bars as the 'bad boy' rubbed Albert Square up the wrong way, justice came in the end as Deano and Chelsea's less than stellar intellect let them down and exposed their deeds, and they both wound up in prison. Although starting off as being about Chelsea's revenge, the focus changed quickly as Chelsea was eclipsed in the performance by the mixed up Deano (his lack of 'street smarts' and vulnerability portrayed excellently by Matt Di Angelo) and the storyline quickly landed on him and his father (portrayed famously by Phil Daniels).
Her next potentially big storyline again saw her eclipsed by the acting talent surrounding her. Making contact with her own estranged Father, drug addict turned Preacher (since turned serial killer. Oh Eastenders and your quirky, happy families!) Lucas, coincided with her going off the rails as she came to terms with the family she never knew she had. To Benjamin and the writers' eternal credit, they managed to portray a realistic drug habit without going over the top or glamourising it, a very difficult balance to strike. As Lucas had reformed (or so it seemed at the time) he became a regular fixture, helping Chelsea with the problem and rebuilding his lost relationships, and the performances of Don Gilet as Lucas and Rudolph Walker as Patrick stood out far more than poor Chelsea.
From this point, there was real potential for the young Miss Fox (in itself a poor choice of name, as it sounds like something from a bad tabloid report) to be developed further and turned into more than a Heat magazine reading simpleton, especially as she met the educated and enlightened Theo, but her desire for the high life led her astray again, which soured me on the writing for the character, as Eastenders Producers seemed set on keeping her one-dimensional. As happens with characters who aren't rounded out sufficiently, the plots have since stalled for Chelsea, although she has remained on the periphery of other important storylines, unfortunately though once again eclipsed by admittedly outstanding performances from others. After a bit of silliness with the latest flop of a character, Dr Al (who had the rug whipped out from underneath him very quickly after Eastenders' second embarrasing failure to develop a new 'sex symbol'), Chelsea is again on the periphery of a big storyline, as her reltionship with Jack Branning was budding just prior to his shooting. Since this storyline began though, the announcement came that Tiana Benjamin was leaving, (following the departures and announced departures of Bradley Branning, Peggy Mitchell and Amira Shah, adding to a seemingly (and worryingly) snowballing list) which comes as a bit of a disappointment, as once again the character is being given a chance to breakout and develop into more than a cliche. Looking at the number of opportunities they have had to flesh out Chelsea in the last 4 years though, it is very much a case for the viewer of 'once bitten, twice shy', as who is to say they will make the most of yet another chance? With that in mind then, perhaps Benjamin's departure is timely, as another retconning would be a pointless excercise and boring viewing, and will give her a chance to flex her acting muscles free of Soap convention. If nothing else, with her on screen family remaining very much a part of the show, a return is always possible, and could give the character fresh legs she sorely needs.
We still don't know how Chelsea will be written out, but I'm sure that will become clearer as the story surrounding Jack Branning's shooting progresses. Despite the general 'thumbs down' feeling that Chelsea gets though, there have been enough glimpses to hope that she is given a proper exit and not an OTT extravaganza for us to remember her by.
To go slightly off topic briefly to finish Chelsea's profile, I am very interested to see how the Eastenders crew cope with this recent rash of actors leaving. I really plead that they don't go all out 'balls to the wall' in casting new characters to 'replace' those leaving, as there is more than enough talent that has a lot of potential for engrossing viewing already in the cast. For a start, they can give the character of Zsa Zsa a point for existing and send the lad who plays Ben Mitchell for acting lessons sharpish!
That's it for our first Soap Profile, next week we head to the Dales and take a look at the World's most unfortunate Vicar, Ashley Thomas!
Speaking of next week, we best get to some previewing, and for once I'm happy to announce that the highlights outweigh the lowlights for the week, although the lowlights themselves paint a damn ugly picture for everybody's least favourite channel, ITV!
We kick off our highlights with a pleasing sounding documentary series on BBC2, Hidden Houses of Wales. At first I was worried that this was another vehicle for Griff Rhys-Jones which would have pretty much been a dead cert for the lowlights, but rest easy fair reader, as this series is presented by Laurence Llewellyn-Bowen. A statement like that make draw a few sneers, but let's not forget that LLB has really toned down his act in recent years and has become a respected presenter, and interior design is his business, making him an excellent choice to take us around these grand homes. I don't expect hard edged facts and punchy delivery, but that's not why you watch a show like this. Just sit back and drink in the ambiance.
However, if punchy is what you want, then Channel 4 might just have what you're looking for with the intriguing title, Young, Autistic and Stagestruck. Whereas the title doesn't reek of sensitivity, Channel 4 has become well known for covering all sorts of issues in a very balanced and engaging way. Autism, despite being more visible than perhaps ever before, remains almost a social taboo to many people who simply don't understand the nature of the problems faced by people with it. I'll hopefully be able to get our head honcho Eoin watching too, as his understanding of Austism and involvement in the causes surrounding it far outweighs mine, but I encourage everybody to watch with an open mind, especially as the Youngsters involved on this show have a chance that few people get, producing a variety show under the supervision of Theatre veterans.
Requiring less explanation and a far more casual approach is another offering from Channel 4 as Jamie Oliver is back on our screens, this time in Jamie Does Marrakech. It'll be standard food documentary fare, Marrakech is such an enthralling destination, it's sure to add a little extra zing to the package.
Finally we have the return of two late night staples from the BBC. The Graham Norton Show is back, and with the indefinite suspension of plans for Jonathan Ross' new interview vehicle, remains the only celebrity chat show worth a though in the schedules. Norton is seemingly everywhere at the moment for the BBC (it's that time of year I suppose, light entertainment always has it's key players and he does fit the mould very well), and while I'm not the biggest fan of his interviewing style, he certainly presents a much more pleasant overall feeling than Jonathan Ross has in a long time, and gives guests far more of a chance to express themselves. For utter freedom of expression though, Later with Jools Holland returns, and is a definite 'must watch'. There is something for everybody with the eclectic collection of guests, and Jools easy presenting style makes for an enjoyable watch. The real appeal of Later of course though is the chance to see great live performances and the always present chance that you will uncover a new favourite act. Case in point, Rodrigo y Gabriela at the Hootenanny!
[youtube]http://www.youtube.com/watch?v=Nss_nVEonQU[/youtube]
Let the Mexican pair soothe you for a moment before we dive into the horrors of the week ahead in our lowlights. Go on. I'll wait.
Done? Ok.
We kick off the lowlights with an offering that is not so much bad as just plain dull. Foyle's War is just one of those shows that barely registers a pulse. The characters are bland and unlikable and the plots a bit of a funereal dirge. This is one of the key reasons ITV's prime time is open to so much criticism. When dull offerings like this are the best a channel can offer at the current time (and believe me, it could be a lot, LOT worse. Just try and watch The Door, which is very likely to be the leader when it comes to worst shows of the year for a LONG time!), it becomes no wonder as to why they are losing viewers.
Oh yeah, guess which channel the other 3 lowlights are on?
Our second offending item is 60 Minute Makeover, again, not a bad show in itself, just so utterly benign and lacking in any appeal that it gives nobody a reason to tune in. Lazy, lazy stuff.
Our other two lowlights of the week are though, the worst indicators of the state ITV is in, demonstrating as they do, their 'reverse Midas touch', their ability to suck the life and substance out of a show with a kind of clinical consistency that frankly boggles the mind. First up is Joanna Lumley's Nile, and it's no fault of Ms Lumley. All the ingredients are they for a great travelogue show, but ITV just manages to drain it into a tabloidy mush, relying on cheap laughs and totally missing the point of having a famous face experience these places. They managed to make a Billy Connolly travelogue terrible for crying out loud! Last but very much not least is Ladies of Letters. What was an excellent radio programme has been run through the ITV grinder here, and again turned into a dirge, losing along the way all that made it good in the first place. Maureen Lipman really deserves better than this. I've really only got one way to sum this up…you knew he was coming…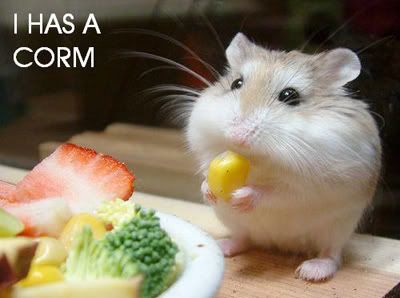 No, not him…
PLAY THEM OFF KEYBOARD CAT!
That's me for the week, thanks for reading, and don't forget to check out the rest of our great content. On a sombre note, I'd like to send the condolences from everybody here at Multimediamouth to the friends and family of the sadly departed Chris Kanyon. Another guy gone too soon.
Send any feedback to chris@multimediamouth.com or in the comments below and remember to always stay safe.