Ola mi Amigos and welcome once again to TTWTWB! We kick off this week with a musical offering from CSI: New York: 'Parting Patterns' by The Ambience Affair.
[youtube]http://www.youtube.com/watch?v=zP2CIRc7SxQ[/youtube]
I've got a few soap opera related things to discuss, as well as our usual previews, but first we've got a character to profile!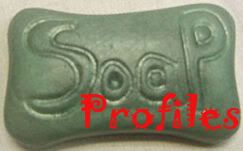 Back to Walford this week, and I thought we'd have a look at one of the newer characters in Eastenders, the victim of many jokes, Heather Trott, otherwise known as 'Big Hev'.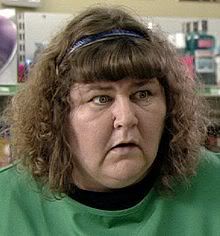 'Hev' has been around since June 2007, and rather like the character we featured last week, Ashley Peacock, has gone from a comic relief bit part, to a much loved central figure, due in no small part to actress Cheryl Fergison's ability to perform perfectly deadpan comedy and very understated, realistic emotional scenes.
From the off, there could be no mistake made about Hev's loyalty, as she was introduced as the cheese and karaoke loving, George Michael obsessed best friend of Shirley Carter. Shirley had largely been up to that point, a hard faced and unpleasant character, and while she had been softened by the death of her ex-husband Kevin Wicks and a partial reconciliation with her children Deano and Carly, Hev became the device to show Shirley's better nature as a companion who had stuck with her through thick and thin.

      Shirley Carter

At first there seemed to be a very real risk of Hev being seen as an utterly unrealistic caricature of an overweight, slightly simple character, but very soon after her debut, as Hev planned to move in with Shirley, a great deal of light was shone onto her background, showing the viewer exactly why Heather was the person we saw on screen. In a move that bucked the great soap trend of introducing one dimensional characters and fleshing them out over time, we were introduced to Hev's extremely manipulative and overbearing Mother, Queenie (played excellently by Judy Cornwall). As Fergison herself said when asked about the character…
""It could be perceived [that the character
was just about her size], but  when you look into the character,
there is more depth to her — she's  got a terrible mother,
there's her background, and so on.
You see her  eating and, hopefully, people are intelligent enough to go,
 'Ah, we can  see why she does that.'..."

And thus Hev became a fully rounded character (no pun intended) from the off, meaning she could be thrown into the thick of all things Albert Square straight away after completing her move with Shirley. Early on, Hev fell for Gary Hobbes and was crushed to learn her plans of a dream wedding were going to remain unfulfilled as Gary was already in love with Dawn. Her friendship with Gary and subsequently his best friend Minty led to her first major part of a storyline. Minty, who was engaged to Gary's Mother, Hazel, had entered a competition with his intended to win a 'dream wedding' package. Love never runs smooth in soaps of course, and Hazel baled on Minty with the wedding looming. Hev, who was increasingly having feelings for Minty, stepped into the breach in perhaps the finest example of a sham wedding ever, with the intention of splitting the prize money equally. Hev tried to win Minty over, but only a month in, saw him kissing another woman. Crushed, Hev got the marriage annulled, despite holding out hope for a reconcilliation.

     Minty and Heather's Wedding

After that blow, which allowed Fergison to really show her range for the first time (with what amounted to excellent performances, free of soap histrionics and packed with really palpable disappointment being exuded from Hev), Heather returned to her comedy beginnings, most notably with a memorable episode in which Hev and Shirley attempted to get into George Michael's house, which led to Hev finding her 'lucky yoghurt lid' straight from what she believed to be Michael's rubbish. Around this time Hev also became a regular feature on Harry Hill's TV Burp (played in parody by actor Steve Benham), which saw her growing popularity shoot up even further. Viewers wanted more from Hev, and they got it in the form of her biggest storyline to date.
Following the loss of her asthma inhaler, Hev was sent to hospital by her Doctor for further tests, stating concerns about her general health. In a huge bombshell, it was revealed that Hev was in fact pregnant. Deeply shocked by the news, Hev initially considered aborting her baby, but after babysitting Bobby Beale discovered her maternal side and opted to keep the baby. Initially after Shirley discovered her friend was pregnant, she urged Hev to have the child adopted after it's birth, but the close friends reconciled and agreed they were going to raise the child together, and indeed with Hev's gentle nature contrasting Shirley's seemed to be a good set up, if somewhat unconventional, for the child.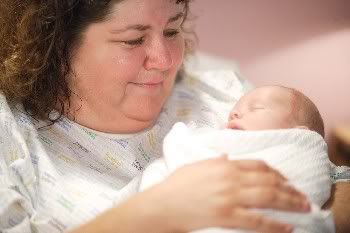 Heather with baby George

Going into labour immediately following her baby shower, Heather gave birth to a boy which of course she named 'George Michael'. This led to one of the most highly anticipated 'whodunnits' in recent memory, as Hev rang the Father of her baby. Most people expected Phil or Billy Mitchell, but very few guessed the real outcome. 18 year old Darren Miller was revealed to be the Dad in a storyline which shook both characters' lives up in a big way. Darren remains tentatively involved with George's life despite the difficulties encountered.

       Darren Miller

Since the big reveal, Hev has gone back to being more of a peripheral character, particularly as the interminable Archie Mitchell storylines dominated Eastenders, but notably after moving out of her flat shared with Shirley, her on screen appearances have revolved around her struggle to cope with the financial demands of being a single parent, most recently leading to the equally (if not even more) destitute Billy Mitchell and his foster son Jay moving in to share the financial burdens of rent. Hev is poised for a more central role however, as Eastenders producers have several storylines based around her life as a Single Mother planned for the near future, something which, as long as said writers don't revert to type and have an endless stream of misery for the character, we can all look forward to.
I mentioned initially that Heather has become popular due in a large part to Cheryl Fergison, and so I will leave it to her to explain just why she and Heather click so well and entertain us so often.
"...there are so many layers to her. She'll do anything for anybody
 — she's  very loyal as a friend — but she does have her low moments,
and she has  absolute highs. I always call her Heather Hopeful
because that's what  she is. Her cup is always half full. [...]
I'm hoping people will see  it's not just about what she looks like.
You don't have to be a big  person to know that people comfort eat,
or to say, 'These terrible  things happen in life, that's why she behaves like that.'
...Hollyoaks is full of tiny blondes, but people like the fact Heather's normal
and  we haven't seen that for a long time in soaps"

Next week we're back to The 'Dales for a look at a personal favourite, Paddy Kirk.
Speaking of Emmerdale, last Friday we bid farewell to a character and an actor who I have sung the praises of on more than one occasion, Eli, played by Joe Gilgun. In the wake of the departure of illegal immigrant Olena, whom Eli had fallen for in a big way, Gilgun's excellent portrayal of his fiery reaction really stood out, and reached an emotional crescendo as Eli said his goodbyes to his Brother, Marlon. The goodbye scene was deeply moving, as Eli reminisced with Marlon about their childhood, and left me in no doubt that given a  chance to succeed, Joe Gilgun will be a much bigger star in no time. Goodbye Eli, and thank you Joe for entertaining your fans so!
Eli says Goodbye

Very much on the downside however, I have to register some real displeasure at the storyline routes currently being taken in Eastenders and Coronation Street. Both are now careering wildly towards 'big' moments, which can only mean one of three things. Explosions, extreme melodrama and an utter depature from any realism. We're due to be 'treated' to a prison break, the most unrealistic plea bargain in television history and a hostage situation in Corrie, and rumours abound of more over the top Mitchell shenanigans in Eastenders. Emmerdale might be considered the poor relation of the three major soaps, but the so called 'big' two could definately do to look at their formula for much more down to earth, human storylines that have paid great dividends in the shape of a growing viewership. Characters are so much more real and likeable, and it makes for a much more enjoyable show to become invested in.
I also have to declare my continuing admiration for Doctor Who, as Matt Smith continues to dazzle and the writing keeps me gripped in one of the most tense and downright scarey episodes for a long time. My only request is that they give us more warning next time those damn Weeping Angels appear. Those things are bloody terrifying!
But anyhow, I'd best not blow all my ranting steam on soaps and Doctors, not when I have a whole new week to rip to shreds, even if that week has more highlights than lowlights! You heard me right! In what actually continues an impressive run of form for new series', the scales this week are very much tipped into the good side!
And that good side starts with a couple of Olympic themed shows. It may be two years yet until the Olympics hits London, but the promotional machine starts right now! In It to Win It 2012 is pretty much what it says on the tin; the usual Dale Winton fronted Lottery quiz show with an Olympic twist. What exactly that twist will be has not been made clear from any of the previews available, so it could very well be a tenuous link at best, but the show at it's core is very entertaining, despite the Producers' best efforts to make the contestants unbearable by having them mull over every answer in as annoying and mundane a fashion as possible. Winton keeps things ticking along nicely and the simple format makes it suitable Saturday evening viewing. Also with an Olympic slant, Richard Hammond's Engineering Connections returns with a focus on the building of the 2012 Olympic structures. Hammond's shows all follow a fairly similar formula; introduce the subject being discussed, show it being built/blown up/working complete, then break down the process that you just saw into explainable bits. Unfortunately the shows do try a bit too hard to mimic Top Gear, and tend to turn 15 minutes of material into 30 minutes, leaving you slightly beaten over the head with the explanations, but they remain accessible and interesting nonetheless, and give a greater sense of appreciation and respect for, in this case, the structures being examined.
A perhaps surprising entry in the highlights this week as Bargain Hunt returns. While nowhere near as popular as it once was, it remains the best of the antiques/bric-a-brac shows in the daytime schedule with a simple and enjoyable format, and is presented by the always amiable Tim Wonnacott who suits the daytime style to a tee.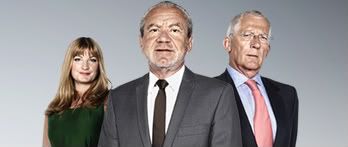 Rounding out our highlights for the week are two popular shows albeit in slightly different formats. Junior Masterchef is pretty clear by it's title as is Junior Apprentice, but both shows retain the hugely enthralling presentation their grown-up cousins have made famous. The 'Junior' twist is particularly interesting when it comes to The Apprentice, as I'm looking forward to seeing if a younger group can avoid the frankly bizarre pitfalls the adult contestants find themselves falling into every year. Masterchef is enjoyable no matter the contestants, and could genuinely provide one or more of the kids competing with a chance to forge a great career even this early in life. Both definate must-watch shows for me.
Despite these high points however, we have three shows guaranteed to put a damper on any excitement for TV this coming week.
Our lowlights kick off with a clear example of ITV incompetence. The Seasons with Alan Titchmarsh is about 10 years too late to capture Titchmarsh's fame and the peak of gardening shows. It's watered down, simplified mush, removing any enjoyment from gardening and making it seem the most mundane of things, all the while presented by Titchmarsh who, unmartialed as he apparently was on the BBC is free to smarm, slime and simper his way through whatever vehicle ITV throw his way. Truly awful programming.
Up next in our hall of shame for the week is Derren Brown Investigates. This will probably draw big figures, but after Brown's frankly contrived Lottery fiasco I've lost any faith in Channel 4 finding a good premise for him. The previews of this show read like a bad Derek Acorah programme, so I'm not holding out a lot of hope for the rejuvinating of Brown's Channel 4 career with this garbage.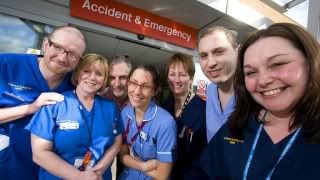 And finally this week, BB3 embarrases itself (I could change the name of my column to that really), with the baffling return of Bizarre ER. Shock programming at it's worst does not help the BBC's arguments for justifying the License fee!
Well, that's about it from me this week, keep checking the site for some exciting new media content, send any feedback to chris@multimediamouth.com or in the comments below, and remember to always stay safe!