Hello there people and welcome to another edition of TTWTWB! We've got a hell of a week to preview with nine highlights, eight lowlights and a special rant about ITV's continuing mission to boggle my mind with stupid decisions. Before we get into that though we've got the small matter of our theme. Guess what show it's from? If you didn't immediately think of a Tuesday night hospital drama, you're either new to this column or you don't catch on fast! This week we have Simon and Garfunkel- 'Leaves That Are Green'.
[youtube]http://www.youtube.com/watch?v=y1Bl4BnU_NI[/youtube]
Before we get into the usual previewing, I have a quick Soap related point to discuss, namely the quickly approaching last episode for this lady…

Yes! Peggy Mitchell is soon to be no more. Apparently the art of subtlety in storytelling has gone with most people knowing a)she's leaving and b) the event that is likely to end her tenure in Walford! Well, why should any of us bother to watch then?
Well with Eastenders' (read: Bryan Kirkwood's) insistence on non-stop, high-octane melodrama that leaves us viewers feeling numb after 10 minutes and characters that are so one dimensional I expect them to disappear when they turn sideways I've not really got any interest in watching. Add to that the fact, and this is something that no-one has really mentioned, Peggy is for the most part VERY annoying, it's no huge loss to the show.
The only really well done storylines Peggy has been given were around her Breast Cancer which were very thought provoking, sensitive and well-acted. In sharp contrast, the rest of the time has been relating to the ridiculous, over-the-top ups and downs of her 'fair-mill-ee' and her bizarre obsessive attachment to the Queen Vic pub, a building that has only been in her life some 15 years. I have no issue with Barbera Windsor herself, but I'm going to be happy to see the back of Peggy. Now if most of the Mitchell clan would care to join her, I'd be a happier camper.
But that's not the only big TV event this coming week, so let's get into the previews because as mentioned at the top, we've got a helluva lot to cover!
We kick off with the return of Casualty (although can it really be called a return if it's only been away for a week?). In recent times it's become the trend to bash Casualty and some people have been calling for it to be axed, but in recent times the series has climbed out of the rut it was in a few years ago. With interesting storylines and some very well written character development in the younger doctors, the human drama is very much alive, and with a much more expansive cast of characters than in the past, they have the luxury of being able to rotate the central focus around so nobody is overexposed. Add to that the trademark 'Casualty moment' (Kettle. Toddler. Kettle. Toddler. Wait for it…wait for iiiiiiiiiit….) and you have a very appealing package.
Secondly we have the perfect example of simple, well made daytime television. Bargain Hunt hosted by Tim Wonnacott is the ideal show to appeal to a wide audience. It's fun, light hearted and has a well conducted game show element to keep the interest from start to finish. Just nice easy, viewing!
Next is a brand new lunchtime news show for BBC2. GMT with George Alagiah fits into the template established with Working Lunch and The Daily Politics. George Alagiah is a great newsreader who's friendly manner will transfer well into this style of show. If you're home for lunch, take the time to watch it. It'll have good presentation of the latest in the news to keep your brain ticking over!

Now we have a crossover from BBC4 to BBC2 in the familiar shape of Timothy Spall in Timothy Spall: Somewhere at Sea. After suffering from Leukemia in the 1990s, Spall made a goal of sailing around the coastline of the UK and this series follows he and his wife Shane on that journey. Spall is always entertaining and a just a nice person to watch, so add in the factor of the unknown that comes with the mode of transport and the possibility of some great sights and you have a very interesting, engaging package.

Now comes the show I'm most looking forward to this week. This Is England '86 is a four-part sequel to Shane Meadows' seminal 2006 film. Picking up on the same characters 4 years later, as lead character Shaun is just about to leave school. The reason I'm most looking forward to this is the first post-Emmerdale TV role for TTWTWB favourite Joe Gilgun. Joe is a fantastic actor, and reprising one of his biggest roles to date is a great way to showcase himself again. I really have high hopes for this one.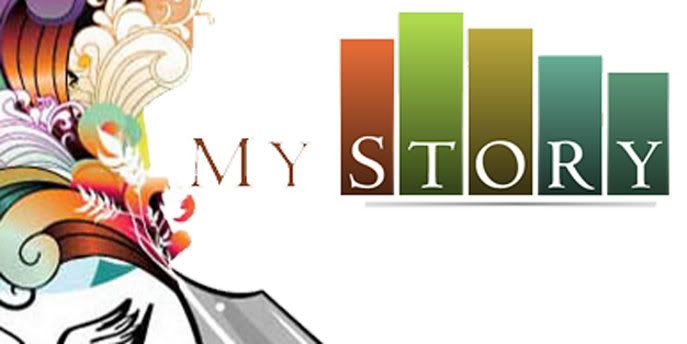 My Story is an interesting addition to the schedules. A literary competition judged by a few big names, notably journalist and newscaster Fergal Keane, where the panel listen to real-life stories to see which would make the best read. I'm not sure how they're pitching this, whether it's aimed at showcasing the stories themselves, or the considerations made to see which would best fit being printed, but it should be suitably accessible without fudging the subject matter. It'll be nice to see Maureen Lipman, who hosts, finally get a good vehicle on TV too.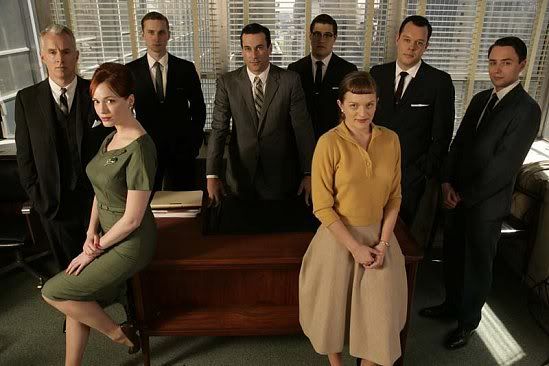 Yet another stellar return for this week now as Mad Men airs it's fourth season in the UK. Not enough good things can be said about this incredible black comedy-drama. Based around an advertising agency in the 1960s, this never shirks on showing the seedy underbelly of the business world, while at the same time giving us one of the most rounded, 3 dimensional character based dramas I've ever seen (and I watch a LOT of telly), this is a show everybody should be familiar with.
Our penultimate highlight is Alan Davies' Teenage Revolution, where the actor and comedian takes a very personal look at the influences he had as a teenager in the 1980s. As well as looking at the cultural icons of the age, Davies also looks at people who he grew up with, meeting with an old bully and looking closely at his own youthful indiscretions. This promises to be a unique show which could well hold a few surprises.

Our final highlight is the returning New Tricks. A show with really unexpected success and growth, this is a favourite for a lot of people. The plots and acting are spectacularly good, and despite a bit of hokey-ness from Dennis Waterman (who is quite watchable but a real weak link compared to the rest of the cast) and the horrible theme song sung by him, it really is can't-miss TV. Alun Armstrong's portrayal of Brian has produced some of the most convincing and powerful emotional performances of recent times and reinforces his position as one of, if not the best TV actor in the modern era.

I'm breaking out the purgatory section of TTWTWB this week for an unusual case. Unusual in the sense that normally I use this section for shows I'm cautiously optimistic or not sure enough to give a scathing review about. However this show, Paul O'Grady Live I know will be great. O'Grady has made himself one of the premier hosts of light chat shows simply through being very good at them. He's able to take a bad guest and turn the interview into something interesting and take a good guest and run with it to make something very memorable. His shows feel authentically his and have the kind of personal touches that take away the sheen that makes many of these shows wooden and shallow. Additionally he is the only personality in the UK I know that gives Professional Wrestling a proper, respectful platform on mainstream television. So why purgatory? Simple.
When Paul O'Grady's teatime show caught fire on ITV, it was unexpected. People had high hopes for his first major venture post-Lily Savage, but I don't think anybody expected the kind of unprecedented success that the show became. Then ITV got arrogant and assumed that success was down to them and refused to offer O'Grady a better contract when other channels came calling. O'Grady moved to Channel 4 where the show, largely under the same format in a similar timeslot went from strength to strength. ITV on the other hand have been trying to fill the gap that was left ever since. Richard Hammond and Mel Geidroyc, Antony Cotton, Alan Titchmarsh, none of them have captured that lightning in a bottle, and some pretty much bombed.
So now ITV finally have Paul O'Grady back, the goose that laid the golden egg, their Goldberg (Paul would like that reference) they can give him free reign knowing he has a ready viewing audience, right? Well in their eternal wisdom, ITV have given the new show a slot on Friday night at 9PM. The first show airs opposite the first episode of the new series of ratings juggernaut New Tricks and the final episode of Big Brother. Not only have ITV not put the show in the slot it's made hugely successful, they've put it in a slot I would largely consider the polar opposite, and up against shows that could really smash it in an untried spot. I'm really glad Paul is back on our screens and hope we get a great show, but I really fear for it's ratings, all because ITV doesn't appear to know it's arse from it's elbow.

We kick off our lowlights for the week then with GMTV meets The One Show. If that sounds like a terrible blend of lightweight, vacuous programming, then you'll want to avoid Daybreak. If you think that's a lame name, keep in mind the fact that my Mum was on the consumer panel that eventually elected 'Daybreak' as a title (although that was not the option she voted for) and that ALL the options were equally atrocious and twee. Adrian Chiles has, without the BBC production behind him, been turned from the genial host of the humorous Match of the Day spinoff into the dull, wet lettuce that fumbled his way through the terrible ITV World Cup coverage. Christine Bleakley is custom made for shows of this nature. She seems an intelligent, nice enough person off the screen, but when the cameras role, she turns into a charisma vacuum. ITV have shelled a LOT of money out on this, and may I bring up the point, for two presenters the BBC felt were dispensable enough to not even enter contract re-negotiations to try and keep them, and could be a dangerously expensive bomb.

In a vein that similarly lacks substance, Lorraine Kelly starts a new show, although it appears to be exactly the same as her old one. Lorraine (imaginative, eh?) would be better termed as a rebranding of the same show she's presented since 1994. Really Ms Kelly is too good for shows of this nature, her appearances on Have I Got News For You where she showed a sharp satirical wit that would be much better suited to more high brow entertainment alone prove this, but she seems happy in the morning TV rut. I would have less of an issue with the show if they covered anything with a firm, driven perspective, but instead it dissolves into a big mushy lump that really satisifies no real intellectual needs.

How far can Terry Wogan fall from the respected persona he once was? The former dry wit and self-depricating nature has been replaced with a man who is a surely a lookalike doing a great parody of the things Wogan once mocked. His attitude actually offends me at times as he appears to have lost all social graces and he is now the grumpy old man that he once so lovingly sent up. Wogan's Perfect Recall is a terrible game show which is essentially the conveyor belt game from The Generation Game except with the phony 'tension' that seems to be thrown aimlessly into every game show nowadays, that serves largely as a vehicle for Wogan to be unpleasent on TV. Redundant, I think is the word.

Bouquet of Barbed Wire is our next lowlight. A remake of a 1970s drama with a deeply controversial subject matter, this seems to fit into the ITV mould of making shows with no depth or atmosphere that are all about shock value and twists you can see coming a mile off. Trevor Eve is wasted, and the subject matter actually comes off as very unpleasent, with the author unable to explain away, despite repeated attempts to deflect the question, the incestual connotations of some scenes. "It's just not about that" is not an explanation.

Well from controversial and unpleasent to just plain smutty. Swingtown is set in the 1970s around a neighbourhood of swingers. Two issues come to mind here. Firstly, why anyone would want to watch a show with that sort of premise for any reason other than the potential for gratuitous nudity (and that audience is unlikely to be watching ITV at 10.35 on a Tuesday) and secondly, they won't be able to go into any depth or depiction beyond the normal presentation of sexual encounters on TV because of the channel and timeslot.  Just an ugly, lazy blotch in the schedules.

Gone are the days when Anne Robinson was making huge amounts of money for The Weakest Link. Watchdog returns for it's umpteenth series, and in the days of email complaint forms and ambulance chasing no win-no fee guys around, is there really a need for a show like this? It's a bit of a relic that could do with being left for the archives.

In what I can only imagine is a sick joke, Law and Order: UK returns while it's father show in the US remains cancelled. This is possibly the best current example of why Producers from the UK shouldn't try and pull off the slick US style. It's directionless, boring and just plain bad really. Freema Agemang's stock continues to plummet since she finished her stint as Dr Who's sidekick. Being stuck in this tripe won't help her any.

Our final lowlight is the only show that could possibly draw the same derision from me that I poured out on The Middle last week. Celebrity Juice is puerile, juvenile and insultingly unfunny. Keith Lemon remains the worst creation of the man behind Bo! Selecta and Holly Willoughby and Fearne Cotton go down in my estimation every time they lower themselves to this turgid crap.
I'll just leave it with my little ginger and white feline friend to save you all from another lengthy bitching session…

Play 'em off Son, play 'em off!
That's me for the week! If you're out and about in Cardiff on Sunday, keep an eye out for me on my way to England vs Pakistan in the first T20 International. I'll be in my BRAND NEW MULTIMEDIAMOUTH T-SHIRT! (oh yes, they exist!), so that'll be one identifying mark. The other is the huge afro held down by a trilby worn  by a chubby white man, as I'm desperately in need of a haircut!
Send any feedback to chris@multimediamouth.com or in the comments below, keep your eyes peeled for new Game Show Garbage and One Word or Less Comic Reviews and in the meantime, remember to stay safe!