Evening all, and welcome to a slightly later than planned edition of TTWTWB! The cause of this tardiness has been my being rapt by the Wimbledon Men's Semi Finals. With the results in the books, I'm calling a Nadal win in four sets against Tomas Berdych, who I predict will be top 5 by next year! Thus ends my sports coverage for the week, as I have a different focus for the column; Glastonbury Festival. As we'll be very heavy on the music videos, we'll eschew the usual theme, and go straight in!
As regular readers will know, I'm all over any live music on television and as a former festival goer in my halcyon days of youth, Glastonbury holds a special place for me. This year was particularly spectacular viewing with a great number of big names really pulling out the stops with stunning performances, and for the first time since 2003 (the last time I attended) I felt a yearning to be back in the fields! So without further ado, for those who watched here is a reminder of some of the great stuff on show and for those who missed it, here is a little bit of edited highlights!
Firstly we're going to take a look at Ray Davies of The Kinks. Interestingly, The Kinks were on the bill at the first ever Glastonbury Festival, but pulled out at the last minute, and so this had a nice bit of parity in it. Also touching was the fact that he paid tribute to Pete Quaife, The Kinks bassist who died a short time before the Festival and dedicated his performance of 'Waterloo Sunset' to his late friend. Here though is the all time classic, with the crowd interaction only a Festival provides, 'Lola'.
[youtube]http://www.youtube.com/watch?v=yQo0ar0t7XM[/youtube]
Next is a duo I've sung the praises of and featured a few times in this column who seem to be finally breaking out and getting their due, Rodrigo y Gabriela. Getting to headline the Jazz Stage was a big step for them in becoming the megastars they deserve to be. Here is 'Buster Voodoo' (Sorry about the start and stop time on the video).
[youtube]http://www.youtube.com/watch?v=9jA-7Xkuo9Y[/youtube]
Now we have what was one of the big sleeper hits of the Festival for me, in the shape of Slash. I wasn't sure what to make of it when I first heard Slash would be without Velvet Revolver, but he's surrounded himself with great support, including Alter Bridge vocalist Myles Kennedy who reminded me how good a singer he is. Here is 'Sweet Child O'Mine'
[youtube]http://www.youtube.com/watch?v=zfCQ3cNKK3M[/youtube]
Up next then is a performance I really wish I'd seen more of, but you'll see why I didn't in a moment. In what was truly an incredible way to close the Festival, Orbital performed their classic 'Dr Who' with a special guest…
[youtube]http://www.youtube.com/watch?v=BrNGxDxgwLY&feature=related[/youtube]
The reason I didn't see more of Orbital though was the fantastic headline act, one Mr Stevie Wonder. He was truly class in all ways, and there is no cooler sight than him with a keyboard guitar centre stage just rocking out. Although him saying "If I could see I'd be kicking a lot of asses" in reference to World leaders was awesome, the highlight for me was my favourite Stevie song, 'Superstition'.
[youtube]http://www.youtube.com/watch?v=Liv2Abvr3wQ[/youtube]
The true stars of the Festival though, were the band seemingly custom made for this kind of venue, Muse. So I'll include two videos, one is the song they closed with 'Knights of Cydonia' which was an epic finish for the Saturday night and the other is arguably the biggest Glastonbury 'moment' in years, alongside The Edge of U2, 'Where the Streets have no name'.
[youtube]http://www.youtube.com/watch?v=5DluiqCMaGU[/youtube]
[youtube]http://www.youtube.com/watch?v=Y6p-Xb2zMU4[/youtube]
That along with the Tennis and the Football made for a really special weekend of Television. Dr Who added to that too with the the conclusion of the series ending two parter which had the best of the drama and humour wound around a complex and intriguing narrative. I said before the series I would take some convincing that Matt Smith would be a fit for the show. After Victory of the Daleks, Vincent and The Doctor and the finale, I can truly say I am convinced!
I feel like I'm repeating myself somewhat when it comes to Soap Opera these past few weeks, and so I don't want to tread over old ground too much, but things really carried on their downward slide in Coronation Street and Eastenders. Coronation Street appears to be determined to turn into Carry On Coronation Street, with only Keiran, Graeme and Tina standing out with any kind of realism.
Over in Walford, Bryan Kirkwood seems insistant on making me stop watching Eastenders. With the news that he wants to up the raunch and the controversy, and that he's been backed in this, along with the announcement of how Kat and Alfie are set to return following the Queen Vic fire, it just continues to become a quagmire. Most notable this week was the continued pushing of what can be shown and discussed pre-watershed with Lucas and Denise, and the fact Becca appears to have turned into one of those character cliches where she is barely intelligent enough to function as a human being. Even the discovery of Owen's body which was done quite well with the increasingly encouraging group of young actors (playing Fatboy, Mercy, Zsa Zsa and Leon) was wrecked by the insane melodrama of Lucas' reactions.
But anyway, enough of that, we've actually got a pretty hot week when it comes to new shows as unbelievably we have no lowlights!


We kick off the week with Ben Fogle's Escape in Time, which will fit well into the BBC2 tradition of genteel and genuinely interesting reality shows. Taking a family and inserting them into the lifestyle of a Victorian farming family for a week is engaging 'fish out of water' television, and Fogle is always a great host.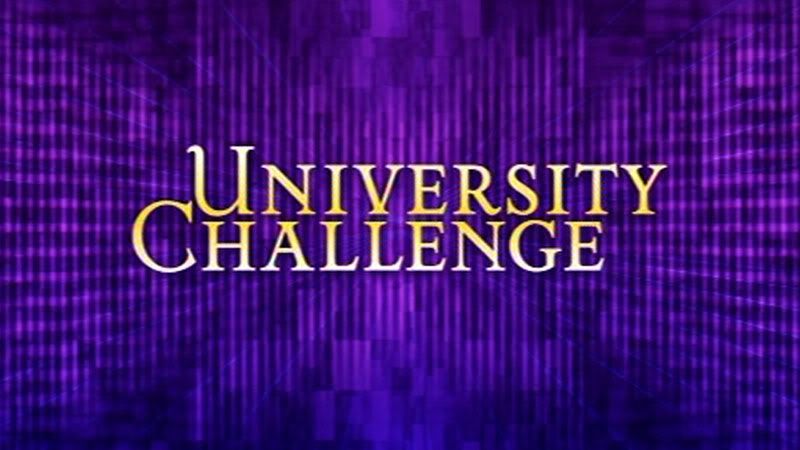 Our second highlight for the week is arguably the true Grandaddy of UK Quiz Shows. University Challenge requires no introduction or description really, it's just a great way to test your own academic knowledge, gasp in amazement at the depth of knowledge of some people, and laugh at the falability of others. As someone who was once second reserve for the University of Portsmouth team (Boo yeah! Granted there were only 7 people and that put me at 6th out of 7. That and politics…) I always watch with a sense of what-might-have-but-realistically-never-would-have-been too!

Another great live event covered by the BBC is next on our list, with the 2010 Hampton Court Palace Flower Show. These exhibitions and extravaganzas always have something for everyone and are pleasent viewing to offset the forced drama on other channels at the same time.

Our penultimate highlight of the week is the wonderfully titled The Private Life of Cows. Cows aren't the most analysed animal, so looking more at their behaviour and more intriguingly, their ability to learn things (look out for a Pavlov-esque experiement) will be very interesting, and most of all, fun!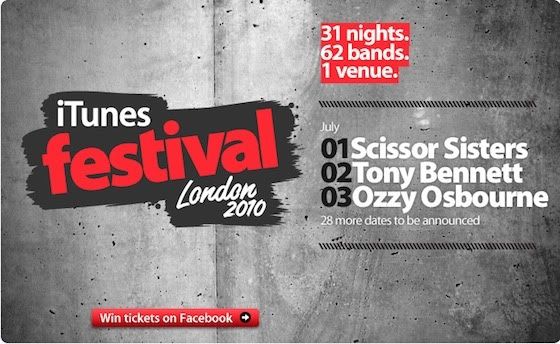 Finally we have another music festival on TV. It's not Glastonbury, and it's ITV's coverage, so it won't be the same incredibly high standards, but the iTunes Festival will have some great live acts and that's enough for me to give it a thumbs up!
So that's me for the week, keep an eye on the site for the latest One Word or Less Comic Reviews, and also for news on our upcoming MultiMediaMouth merchandise! It won't be a big deal (yet), but I'll hopefully have some more on this in coming weeks. Send any feedback to chris@multimediamouth.com or in the comments section below, and remember to always stay safe!