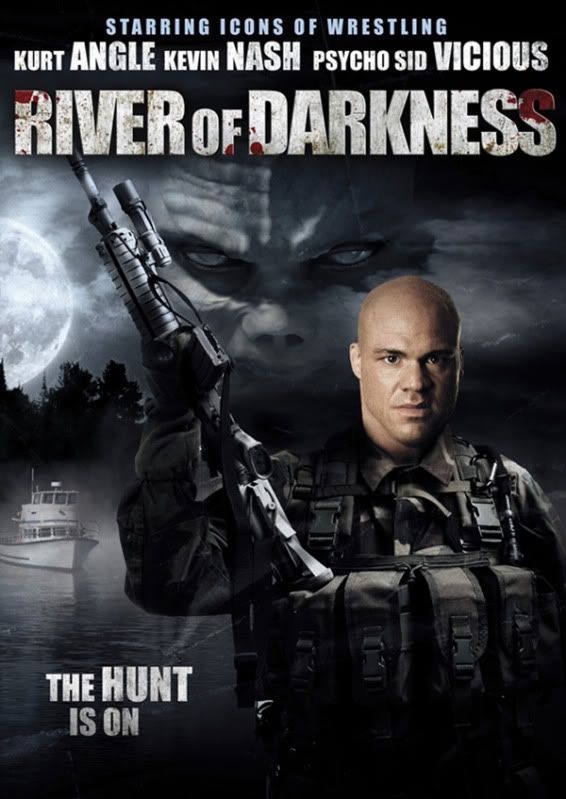 (First thing first, how amazing is the photoshop of Kurt Angle's head in that poster? No. he never wears that in the movie.)
This week, we take a look at the recently released, low budget horror film  River of Darkness. Packed with "Icons of Wrestling"  and a tagline promising that "The Hunt is On", will this movie be a decent thriller or disappointing filler? Find out in a single click:
And now the Not So Disturbingly Cheap trailer:
I did not make nearly enough wrestling puns…I can correct that in a later review.