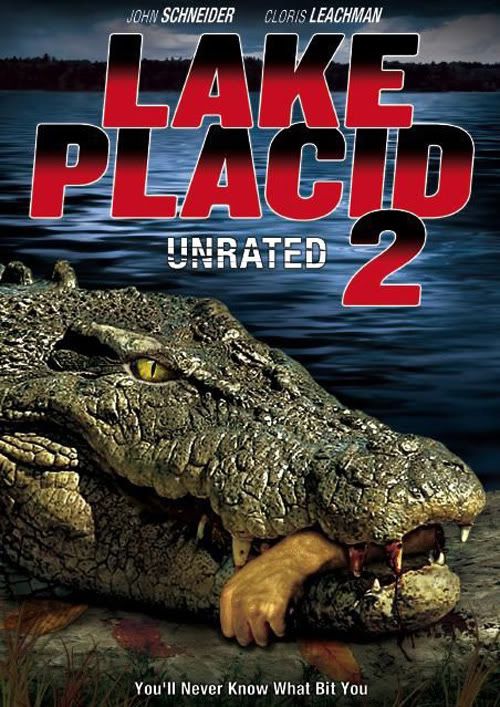 Lake Placid was a surprisingly good horror comedy with an endearing charm to it. So it only makes sense that the then Sci-Fi Channel would want to get the rights and make a sequel to cash-in on the movie's name. Which is a unique situation as a fan of both the original film and SyFy Original pictures (which is the only way to explain willingly watching Cyclops, Megashark vs. Giant Octopus, and much, much more). So, can a typical cheesy SyFy movie make a good sequel or will enjoyment of the original cause a frustrated review? Find out in only a click:
[youtube]http://www.youtube.com/watch?v=-UqVAZycMbk[/youtube]
Now the Not So Disturbingly Cheap trailer…that may just make you smile more than the review:
[youtube]http://www.youtube.com/watch?v=7_aMKd_hcfM[/youtube]
And an added bonus video of LP2's star John Schneider discussing it and a few other b-movies he has appeared in.
[youtube]http://www.youtube.com/watch?v=aSdxy0mbkAQ[/youtube]