One Word or Less Comic Reviews for July 4th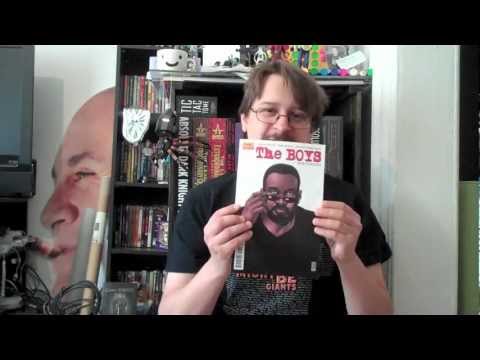 Reviewed this week, in ascending order of awesome:
The Cape:  1969 #1
X-Factor #239
Deadpool #57
Dial H #3
Stormwatch #11
Avengers vs. X-Men #7
Animal Man #11
Fairest #5
Action Comics #11
Worlds' Finest #3
Fury MAX #4
Thief of Thieves #6
Earth 2 #3
Ultimate Spider-Man #12
Punisher #13
Morning Glories #20
Invincible Iron Man #520
Before Watchmen:  Ozymandias #1
Boys #68
-I DID NOT HATE THE CAPE: 1969
I disliked it for the same reason I disliked the first issue of Fury MAX; It was just a competent expression of the usual first issue of a war comic.  And much like Fury, I think it'll get better as it goes and I look forward to reading more.
Got anything to say? Go ahead and leave a comment!