One Word or Less Comic Reviews for May 16th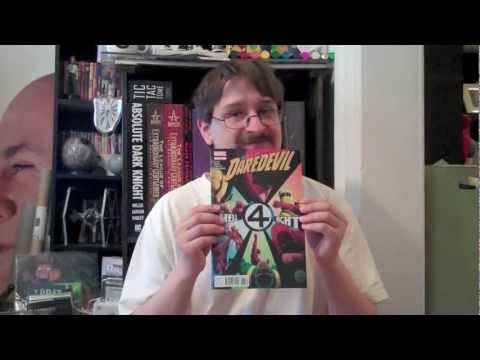 Reviewed this week, in ascending order of awesome:
X-Factor #236
Green Lantern Corps #9
Avengers vs. X-Men #4
Justice League #9
Shade #8
Fury MAX #2
Secret Service #2
Avengers Academy #30
Batwoman #9
Nightwing #9
AvX:  VS #2
DC Universe Presents #9
Wonder Woman #9
Saga #3
Daredevil #13
Fantastic Four #605.1
Locke & Key:  Clockworks #6
Invincible Iron Man #517
-WHY YOU SHOULD SEARCH OUT FANTASTIC FOUR #605.1, IN HAIKU FORM
The Fantastic Four,
But in Nazi Germany.
EVIL REED RICHARDS!
Got anything to say? Go ahead and leave a comment!